VIA has launched its latest integrated desktop chipset, touting the part's Windows Vista friendliness and support for the chip maker's own power-efficient x86 processors. Well, it works with the various Basic versions of Vista, at least.
The CN896 can drive a 16x PCI Express slot so it's possible to add a high-performance graphics card that'll run the Vista's fancy new front-end. The chipset's own GPU is a Chrome9 HC core, a DirectX 9 engine with a pair of pixel-processing pipelines and the ability to handle MPEG 2 decoding. The CN896 also has an integrated CRT-oriented port driver, but other display types will need extra chippery.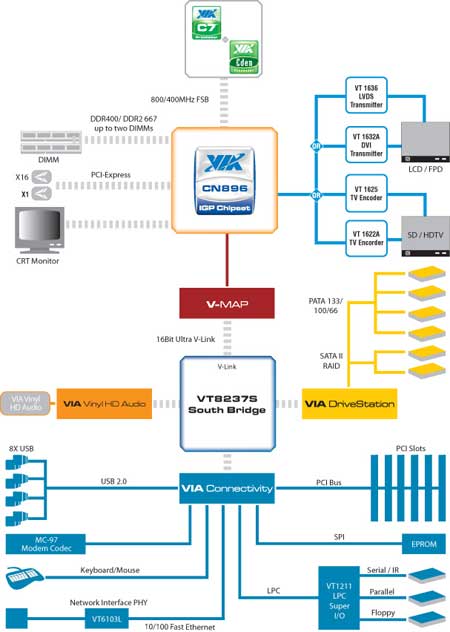 The CN896 supports up to 4GB of 333MHz or 400MHz DDR, or 533MHz or 667MHz DDR 2. It has an extra x1 PCIe lane. It connects to a range of VIA South Bridge chips.