Put it through 3DMark06, though, and the choice of GeForce Go 7700 chip, rather than the more powerful 7800 or 7900, starts to show. The VX2 only managed to pull in a result of 2,343, which is fairly disappointing.
It's also a bit of a let down on the optical drive front. While you do get a multi-format DVD writer, which is Lightscribe capable for direct labelling, you would really expect a next-gen optical drive - like HD DVD or Blu-ray - in a unit costing this much.
Asus has equipped the VX2 with a 15.4in widescreen display - giving it one extra over the 4:3 VX1 - but it has a slightly bizarre resolution of 1,680 x 1,050, leaving it short in both directions for playing back full 1080 HD content which has a resolution of 1,920 x 1,080.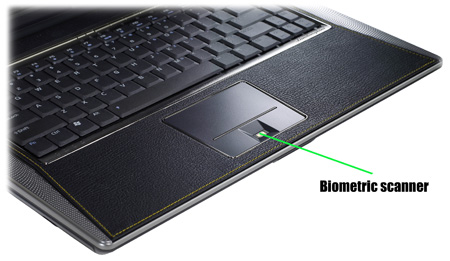 The VX2 is packed with all manner of sockets, slots and connectors. Down the left hand side you'll find Ethernet, s-video, VGA, two USB and HDMI. Spin over to the other side and there's modem, four-pin Firewire, microphone, headphone (which doubles as SP/DIF) plus an ExpressCard 54 slot and card reader that accepts SD and MemoryStick.
At the top of the screen is 1.3-megapixel camera and built in mic - so if web chats are your thing, then you've got everything you need to get going bundled right in. On the wireless front there's Intel Next-Gen Wireless-N, based on the draft 801.11n spec, and Bluetooth 2.0.
With a footprint of 36.3 x 26.3cm, measuring 3.8cm at its highest point when closed and weighing 3.3kg this is a laptop destined for desk use and the occasional wander rather than becoming your inseparable portable pal.
Just below the bottom left hand corner of the keyboard there's an array of bright, white lights to tell you useful things - like whether your wireless is on or your Bluetooth is activated. While this seems like a good thing initially, they're just way too bright. Try getting on with some actual work - remember you've got to pay for this thing somehow - and they soon become a distraction, as does the hard drive light pulsing away at the top of the keyboard.
Sponsored: Ransomware has gone nuclear