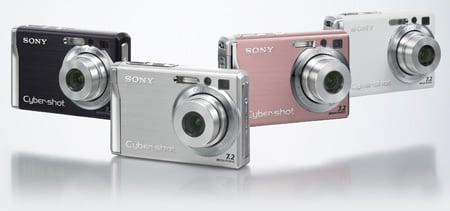 After last week's splashes from Pentax and Canon, it's Sony's turn to row out a raft of new digital cameras, including compact and SLR models.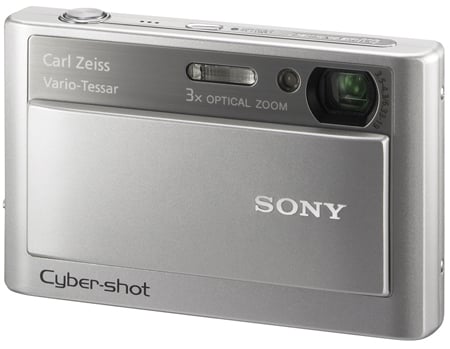 The slimline Cyber-shot DSC-T20 is pitched as the digicam for the HD era thanks to its ability to display a 16:9 widescreen image at 1080i resolution, though buyers will need a not-included cable to do it. Following the latest trends, the T20 has anti-shake and face-recognition technology built in, along with an eight-megapixel sensor, 3x optical zoom lens, 28MB of on board memory and a 2.5in LCD. Its sensitivity is rated at ISO 3200. Sony claimed the battery's good for 350 shots on a single charge.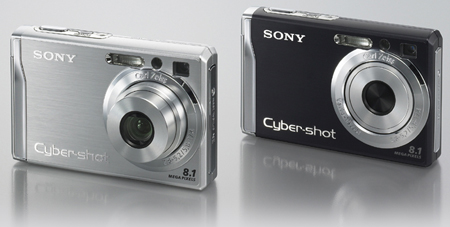 The DSC-W90 has the same basic specs as the T20, though the battery life is down to 300 shots, Sony admitted. The W90, however, comes in a little more chunky, more rugged casing, as does its sibling, the seven-megapixel W80. The W90 will ship in silver and black models; the W80 in a choice of silver, black, white or pink.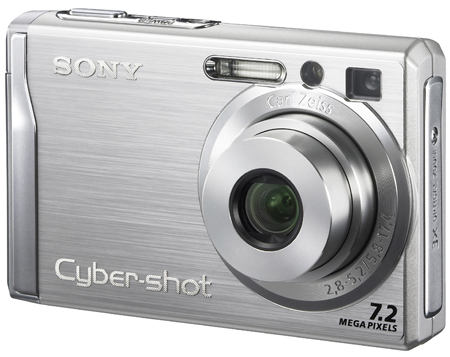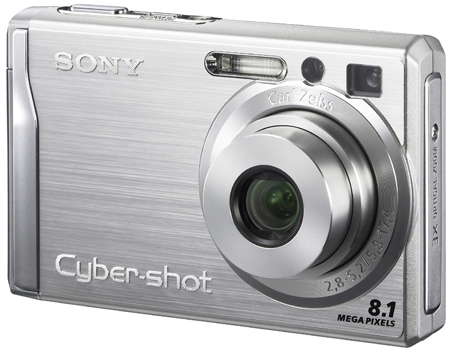 The DSC-W200 is aimed at folk who like the W90's size but want maximum image resolution: it has a 12.1-megapixel sensor. The other specs are like the all the other new models, though the battery life is rated at 270 shots per charge.