Sony will ship a USB-connected rechargeable battery power supply unit later this year, the consumer electronics giant pledged this week. The device, dubbed Energy LINK, ships with a pair of AA batteries that slip inside to be charged when the unit's plugged into a computer.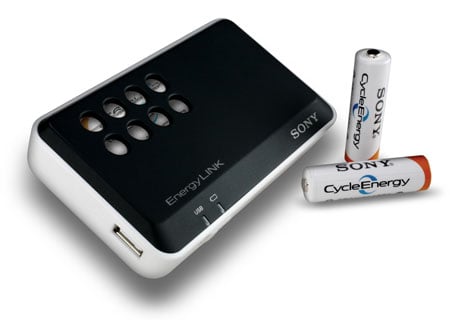 Later, the two batteries can be removed and placed in a suitable device. Alternatively, the Energy LINK - batteries still inside - can be hooked up directly to gadgets that get their power via their own USB port.
Sony said the Energy LINK will ship in the US this coming Summer for around $35.