Once in a while, something really interesting pops up on Google Earth, and we're obliged today to reader Christopher Wagner for pointing us the direction of this spendid find in the skies above Utah: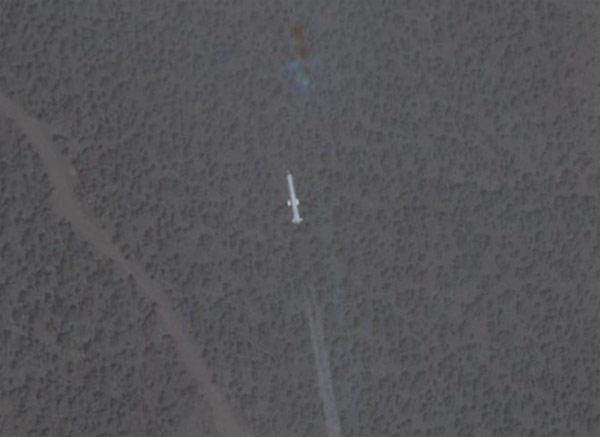 Impressive stuff indeed. Here's a closer look: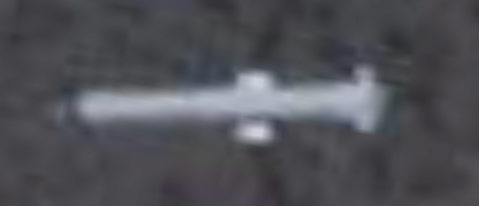 Well, we at first thought this particular beast might be a Tomahawk cruise missile, but although it pretty well fits the profile, the wings look a bit short. No doubt the Google Earth aficionados among you will be able to sniff out the truth* behind this mysterious flying object. ®
Bootnote
*Yes, yes, the truth is out there somewhere. No more emails, please - have a look at comments to this story for enlightenment.