Tech Digest Is that the wind of changed opinions blowing? Since last week's Games Developers Conference (GDC) in San Francisco, the buzz about Sony's PlayStation 3 has taken a turn for the better.
The keynote presentation from Sony's Phil Harrison had a lot to do with it: he announced two separate PS3 virtual worlds - Home and LittleBigPlanet - and demo'd some key new games.
Of course, this won't make a jot of difference if you're a hardcore Xbox 360 or Wii fanboy. But for the floating voters who've yet to decide on a next-gen console - or who've got a Wii and are wondering whether to become a two-console household - Harrison's keynote has spurred some serious pondering on whether to pre-order a PS3.
If you're in that situation, here are ten ways to rationalise shelling out £425...
1. Home and LittleBigPlanet
The PS3's two virtual worlds are intriguing, exciting and full of potential. Yes, they won't make up for a lack of triple-A games, but they'll offer something that's not available (yet) on any rival console. Plus, if you're interested in this virtual life lark, a £425 PS3 looks like a bargain compared to what you'd spend on a PC capable of running Second Life properly.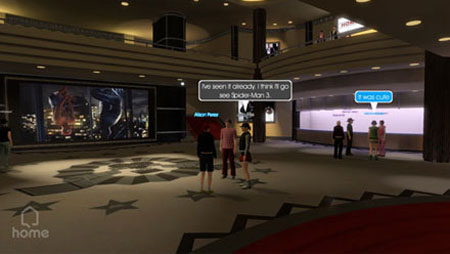 2. It'll probably be easier to get hold of a PS3 than a Wii come 23 March
Slightly facetious point, but still true.
3. It's another reason to buy an HD TV
Admittedly, if you've got a partner who's resisting, spending £425 on a console purely to convince them to spend even more on a new flat-screen telly is possibly doomed to failure. But seriously, the one thing nobody's criticised PS3 for is its high-definition goodness, supporting numerous resolutions, connectivity options and audio formats.
4. MotorStorm really does look rather good
Race a bunch of vehicles through the desert, crashing into stuff. Hmmm - it's just Burnout with extra mirages, right? Well, yes. But of the PS3's launch games, MotorStorm looks the most accessible and plain fun - certainly in terms of giving you something to show off your shiny new console. Here's video of it in action.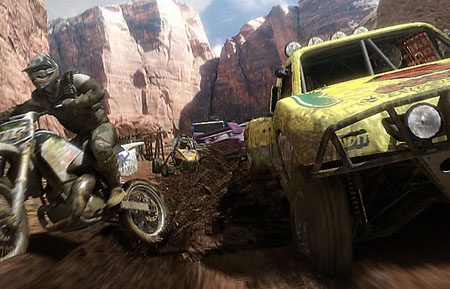 5. Affordable games
Sony is pricing PS3 games at £40, which is the same as Wii titles, and a tenner less than Xbox 360 games. You could still argue the games should be cheaper if you're a cash-starved teenager who sold his granny to buy the actual console, but for next-gen games 40 quid isn't bad - not to mention the fact that PS3 titles will invariably be available for less in the cutthroat world of games retail.