We never thought we'd say this, but it's big up rispek today for McDonald's UK for the candid way in which it deals with challenging customer queries. Try this poser: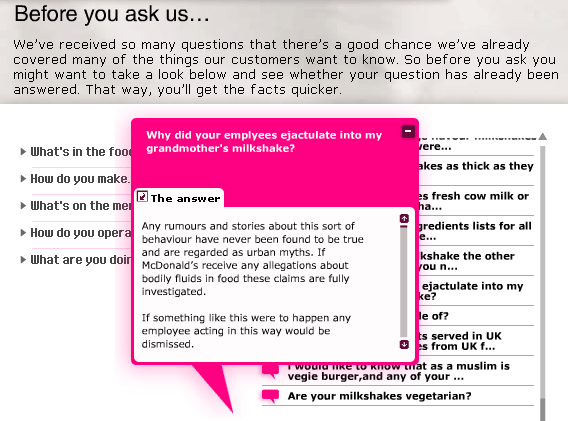 So now you know. This and other revelations can be found at the burger monolith's "Make your own mind up" customer interface. Just stick "milkshake" in the search field and you'll soon be set straight on a range of milkshake-related issues.
And in case you've ever been tempted to ask McDonald's "I heard the staff piss in the milkshake machine. is this true?" or "Are your milkshakes made from dogs lips?", rest assured these too are comprehensively addressed. ®
Bootnote
A quarter-pound McThankyou to Aaron C for the tip-off.