So what do women really want from technology? That it should be easy to use? That it should work straight out of the box? That it should be, dare I say it, useful? Not at all, says Philips, we want it to sparkle.
Yes, it's partnering with glass-blower Swarovski to bring a little luxury - and I stress the word 'little' - to a new line of audio accessories and storage products due to go on sale this summer under the Active Crystal brand.
Philips - the only company I know of with a tagline that sounds like a Jane Austen pastiche: "Sense and Simplicity", since you ask - said the new products will "go back to the essence of what many women are looking for".
What, more considerate partners? No more glass ceilings? Pay parity? An evening with the one on ER with the eyebrows? Nope, they're looking for "the fusion of functionality and fashion through a unique combination of technology and elegance".
Swarovski's input will be to provide the Dutch hardware giant with "truly jewels with a soul". Which sounds like something out of a JRR Tolkien pastiche: probably something with "Shanara" in the title, since you ask...
Swarovski has what we call 'form' here: last year Germany's Medion launched a limited-edition laptop with its name and a flower dot-matrixed onto the lid out of dozens of Swarovski's soulful crystals.
I hope Philips' sparkly toys look better. You'll be able to find out in June, when Parisian "concept store" Colette will be mounting a sneak preview of the crystal-encrusted offerings, all of which are due to go on sale in August.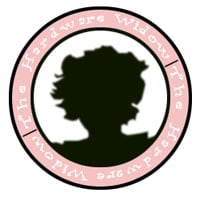 The Hardware Widow is hitched to a geek who thinks he knows more about technology than she does...
The Hardware Widow on...
Russia's Tsar-studded Nokia 8800
Motorola's Korean StarTAC revamp
Samsung's Ultra Edition Part Deux
Asus' lacquer'n'leather luxury laptop
Sony's blue Vaio
The Vertu Constellation luxury phone
LG's Prada phone