Once everything is connected, the initial setup is then reasonably straightforward: you set the time and date, and enter a user name using a letter and number scroll navigation menu. Powering up without a game inserted brings up a user interface based on the one found on the PSP – Sony calls it the Cross Media Bar. This is where all the options are to be found including display, sound, security and so on.

No re-start is necessary when a game is inserted - simply scroll through the top row of options, select the GAME icon and the inserted DVD will show up. Select this and press X and the game will begin.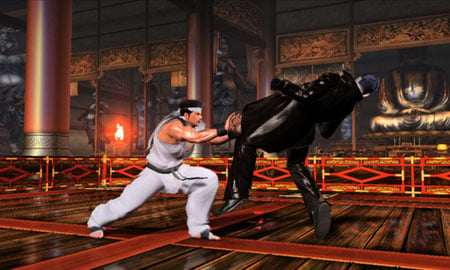 Virtua Fighter 5
The first two games we tried were newly available native PS3 titles called Resistance: Fall of Man and Virtua Fighter 5, and immediately the difference in the new improved PS3 control pad was obvious. The L2 and R2 buttons are angled ever so slightly and feel almost spring-loaded, allowing a more gentle touch to be used - even in the most perilous close-quarters battle situation.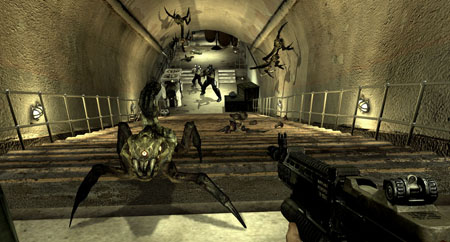 Resistance: Fall of man
Incidentally, the PS3 makes hardly any noise and doesn't feel at all hot – even after a 12-hour gaming marathon.