Police are investigating the unexplained death of a man who appeared to commit suicide in front of an audience of webcam chatroom users.
Kevin Neil Whitrick, 42, from Wellington in Shropshire, was found at about 11.15pm on Wednesday by officers who went to his home following a report from a fellow chatroom user.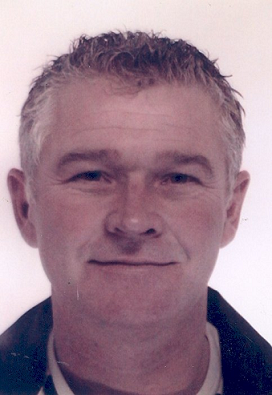 Kevin Whitrick
Resuscitation attempts failed, and he was pronounced dead at the scene. A post mortem was carried out on Friday morning, which confirmed the cause of death as hanging. A Coroner's inquest will open on Monday.
Mr Whitrick was father to 12-year old twins. His ex-wife said he suffered a very serious car accident in July 2006, and had never fully recovered.
Lead investigator Detective Chief Inspector Jon Groves said: "Our enquiries to date have revealed that Mr Whitrick was using a chatroom with a number of other people at the time of his death.
"We are liaising with the internet service provider at this time to contact other users who were online at the time of this incident and who may have information that could assist our enquiries."
He appealed for anyone with further information to contact Telford police on 08457 444888. Witness Support is being offered to chatroom users who saw Mr Whitrick's death. ®