This article is more than 1 year old
US lifts lid on world's largest toilet
33-metre convenience spotted from space
We all know that everything in the good old US of A is bigger, but surely this is dragging the concept of supersize to hitherto unplumbed depths: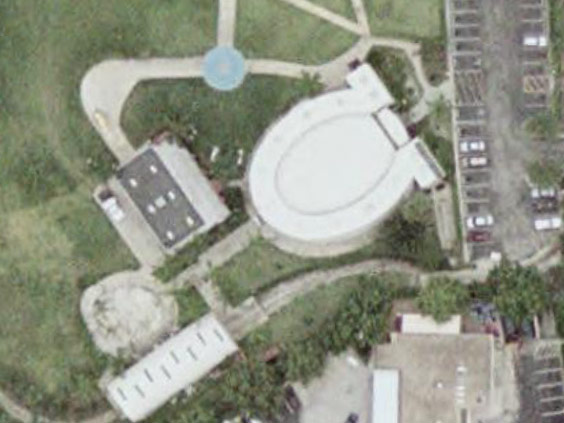 We suppose that the Florida übercrapper (click here to enjoy on Google Earth or here to peruse on Google Maps) indicates that America has thrown in the towel on its burgeoning obesity problem and recognises that the day will soon arrive when it will need to accommodate wobbly pairs of 33-metre buttocks. We wouldn't want to be downwind when the first customer pops in to download some brownware. ®
Bootnote
Ta very much to Robin Lovell for the tip.