Sony's management aren't generally known for their passive attitudes and humble outlook. We've got a small sample of their finest public moments below.
Quotes collated by PS3 blog pspsps.tv.

10 "The first five million are going to buy it [the PS3], whatever it is, even [if] it didn't have games." Sony executive David Reeve gives the game away in an interview with Computer and Video Games.
9 "If you can find a PS3 anywhere in North America that's been on shelves for more than five minutes, I'll give you 1,200 bucks for it." Sony US' Jack Tretton makes a regrettable assertion in Electronic Games Monthly.
8 "But I fear that it won't have a lasting impact beyond that of a gimmick." Sony executive Phil Harrison cuts to the chase with his incisive analysis of the Nintendo DS in gaming paper MCV.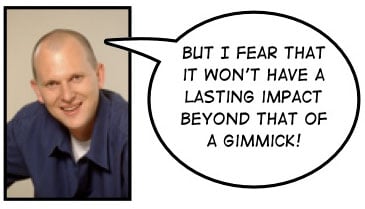 7 The PS3 will launch "in early November 2006 in Japan, [and in] North America and Europe simultaneously". Japanese 2006 Sony press conference.
6 "Consider the US with its massive land and cheap people. Then you look at the UK - a little island where rent and rates are at an absolute premium, and the cost of people is a lot more." Sony's take on the consumers, as told by UK Managing Director Ray Maguire to website gamesindustry.biz.
5 The PS3 "is not a games machine". Ken Kutaragi, Sony Computer Entertainment president, in interview with Japanese website Impress PC Watch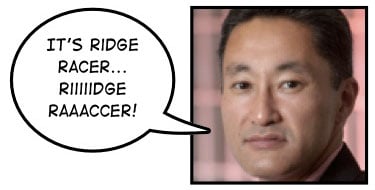 4 "It's probably too cheap." Kutaragi again, on the PS3 to Japanese website IT media
3 "Most people, I think, don't even know what a rootkit is, so why should they care about it?" Thomas Hesse, president Sony BMG global digital business division, explains why he thinks that a Sony audio CD that installs software that drains resources and opens up security holes on your PC is just fine. OK, so it's not a PS3 quote, but we like it.
2 "It's Ridge Racer... Riiiiidge Raaaccer!" Kazuo Hirai tries his best to drum up enthusiasm among an audience who don't seem to be that impressed with a PSP port more than ten years old.
1 "Consider us your own personal psp hype machine, here to help you wage a holiday assault on ur parents, girl, granny, boss - whoever - so they know what you really want." Quote from Sony's viral marketing website, alliwantforxmasisapsp.com. The site was purportedly written by two young PSP enthusiasts trying to persuade young web browsers to by a PSP. The site was exposed and Sony was embroiled in a public relations disaster.