Google Maps seems to have got itself a sense of humour, if its recommended route from Stanford, California, to Stockholm is anything to go by.
The entire journey is estimated at 7,826 miles (about 31 days 18 hours), but that calculation doesn't appear to take into account step 33: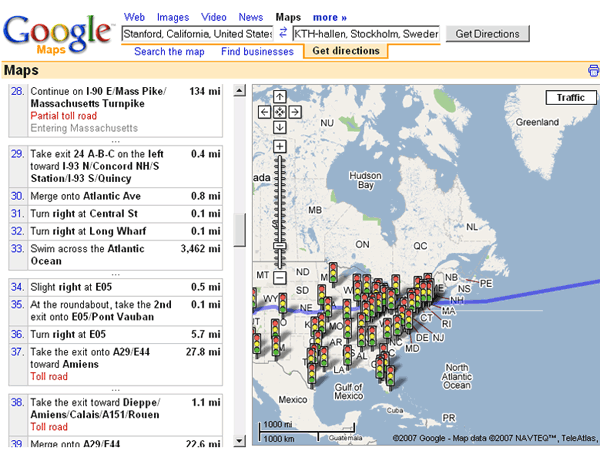 Spendid. For the record, back in 1969 Brit John Fairfax rowed from the Canary Islands to Florida, an epic feat which took him 180 days. Accordingly, you might want to factor in an extra six months before setting out from the US of A. ®
Bootnote
Thanks to Alex Munroe for the directions, and to those of you who wrote to point out that this tomfoolery also pops up in the suggested route from New York to London (see step 23) and a raft of other Transatlantic trips.