Updated Microsoft has announced that Xbox Live users will soon be able to access Windows Live Messenger. It will be added free through an Xbox 360 Dashboard update enabling Xbox owners will be able to chat with PC users.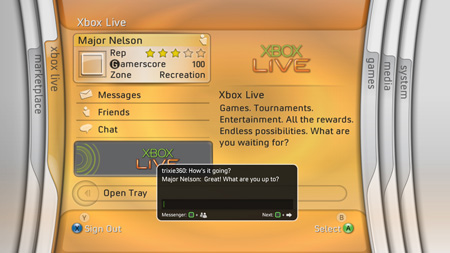 The move means the 6m Xbox Live users worldwide will be able to chat with the 260m users already using Windows Live Messenger and its sibling MSN Messenger.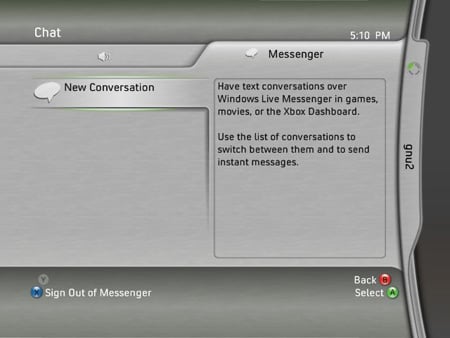 It is a further addition to Microsoft's announcement last month that the Xbox Live network would soon be opened up so that PC users on Windows Vista could compete directly against those on an Xbox 360.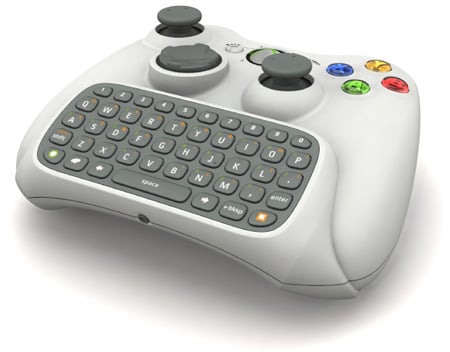 According to Microsoft, the update will allow Xbox users to converse with up to six people on their contact list simultaneously, even if they are in the middle of playing games, music or movies. Users will also be able to see if any of their Messenger contacts are registered with Xbox Live and, if so, invite them to join a game.
Text input on the Xbox is accomplished by using an onscreen virtual keyboard, but users can also connect a computer keyboard through one of the console's USB ports.
Microsoft also said in its statement that it would "launch a Qwerty text-input device, a new accessory that will connect directly into the Xbox 360 controller to support text and instant messaging" (pictured above). Pricing details of the new device are currently unavailable.