A widescreen LCD TV for a mere £120? Yes, there's a catch: Evesham's TV-930 is has a screen size of just 9.2in - handy, the company claims, as a bedroom telly and - thanks to a 12v power adaptor - in-car usage too.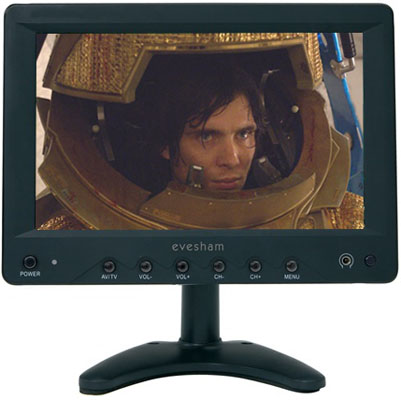 The TV-930 offers a 16:9 aspect ratio on a 640 x 480 panel capable of displaying 16m colours. Telly stats fans should note it has an 8ms response time, 250:1 contrast ratio and a brightness of 380cdpm².
Alas, it only has an analogue tuner, but with a composite-video port on the back, it can be hooked up to a range of picture sources. You can even connect it to a PC, should you fancy a trip back to the crammed VGA screen resolution of yesteryear...
The TV-930 is available now from Evesham's website.