This article is more than 1 year old
US deploys cloaked airliner
Stealth black helicopters circle Dallas Forth Worth airport
In total, there are five frames of the airliner's gentle ascent into the blue. Or rather, there aren't. Sort of. Peruse this montage from our photo interpretation bureau, paying close attention to the last two shadows. Note we've rotated the image 180 degrees for increased dramatic effect, so north is straight down: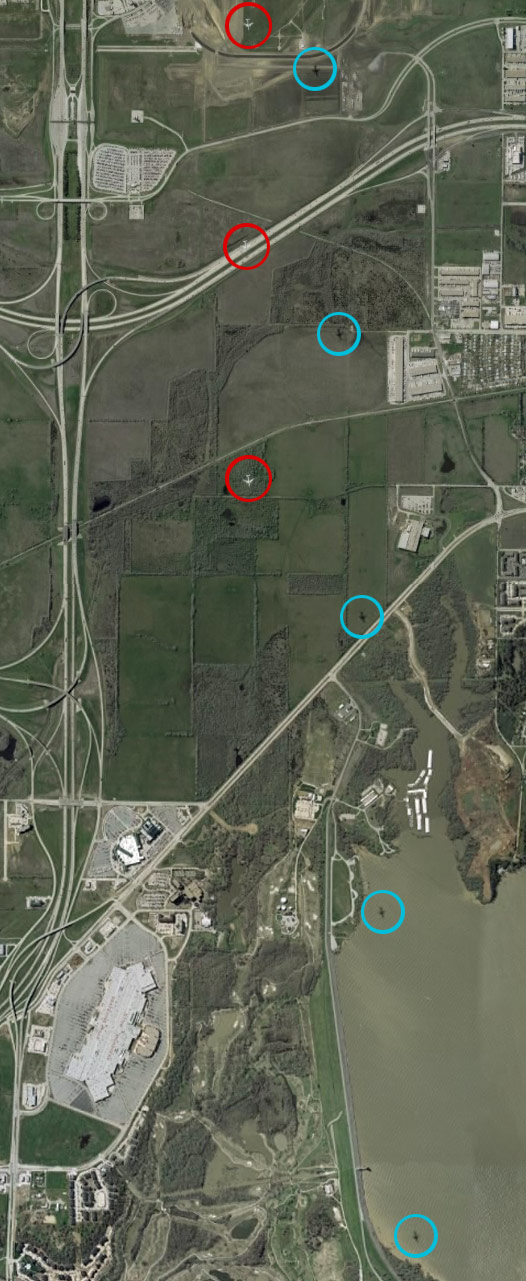 Quite remarkable. By our reckoning, the aircraft reached several thousand feet before enabling its cloaking device, thereby minimising the risk of some lucky planespotter catching an eyeful of the disappearing act.
The evidence shows, however, that this stealth capability does not extend to shadows, so if you ever find yourself inexplicably in the shade on a bright sunny day, it'll probably be due to the close proximity of an invisible black helicopter. So now you know. ®
Bootnote
For those of you without Google Earth, our informant Geoff Hardin put togther a snappy Google maps representation of the whole sequence. Well done that man.