Pork-stuffed Cray parades CEO and product
Slow smoked profit
---
Interview Cray's Peter Ungaro has become fully emergent. Not so much like a fluff-filled executive at a Web 2.0 start-up, but more like a CEO of a manly supercomputing firm ready to brag about his company's latest accomplishments.
Since taking the helm at Cray in 2005, Ungaro has, for the most part, been tucked away at the supercomputer maker's headquarters. Struggling with losses and layoffs, Cray hesitated to send Ungaro out into the wild to face a predatory press.
As it turns out, a fourth quarter profit and $250m in government handouts have transformed Ungaro into a media vehicle.
"We have just been on an incredible roll," he told us, during a recent interview in San Francisco.
Only a few months ago, Cray's future looked shaky. The company revealed its ambitious "Cascade" plan to create cheaper, more flexible supercomputers but confessed it might not conjure up the funds to build the systems. The Cascade effort hinged on Cray beating out IBM or Sun Microsystems for part of a massive DARPA grant. Thankfully, Cray received word last November that it had knocked Sun out of the supercomputing competition, leaving the vendor with $250m worth of pork.
In February, Cray's financial picture improved again when it turned out a $9m profit on $101m in sales. That quarter marked Cray's first experience with black ink since 2003.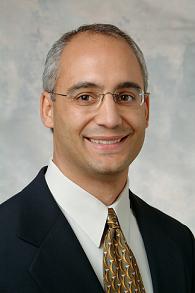 Cray's Pete Ungaro
Cray remains a weird sort of public company. Federal funds keep it humming. So, when Washington is spooked and needs to craft some nuclear weapons or make a database to end all databases, Cray's rolling in cash. And when the Feds cut supercomputing budgets, Cray feels the pinch more than other hardware makers who have other customers to pump for money.
Like members of the military complex, Cray provides a national service of sorts. IBM, HP and Sun don't care to do the dirty, demanding customization required of the government in the supercomputing field. There's not enough profit involved for them to bother. So, Cray plugs away, keeping our warheads shiny and our weather modeled.
Ungaro urged that we not focus so much on Cray's US dependence.
"Half of our revenue comes from international sales now," he said.
Cray has systems all over Europe, close to 20 in Asia, a couple in Africa and one that we know of in South America. The vendor has also handed Canada quite a number of supercomputers.
Ungaro reckons that the business crowd's surging interest in high performance computing will only increase Cray's sales diversity.
Similar topics
Broader topics