This article is more than 1 year old
Net does its part to bring down American Idol
Have you?
Given the dearth of creativity and talent on American Idol, you'd think the show by now would have suffered a fate worse than the Hindenburg. Alas, the series is in its sixth season, so a handful of altruistic souls have taken to the net in a campaign to torpedo the show.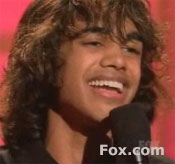 Among the more amusing sabotage attempts is the Sanjaya War Dialer, a piece of software that makes it a snap to vote over and over for Sanjaya Malakar. The contestant is better known for his hair-do malfunctions and goofy demeanor than his pitch, even when compared with his competition.
The thinking is that ginning the votes to cause this turd to rise to the top will put Idol out of its misery once and for all. Or as the creator of the war dialer puts it: "Make Sanjaya win and help us ruin American Idol."
The campaign to poison the Idol well was jump-started by satellite radio jock Howard Stern, who for a month or so has entreated his 600,000 listeners to vote for Malakar. But this sort of guerrilla tactic is by no means new. Votefortheworst.com says it started in 2004 with a mission of undermining the show's producers, who frequently choose quirk and blandness over a good set of pipes.
The site explains: "Vote for the Worst encourages you to have fun with American Idol and embrace its suckiness by voting for the people who the general public and the producers are rooting against." ®