Medion has officially launched its debut device in the ultra-mobile PC arena: the UMPC RIM 1000, first seen at CES in Las Vegas earlier this year. At the same time the manufacturer announced its latest sat nav GPS device - the GoPal S2310.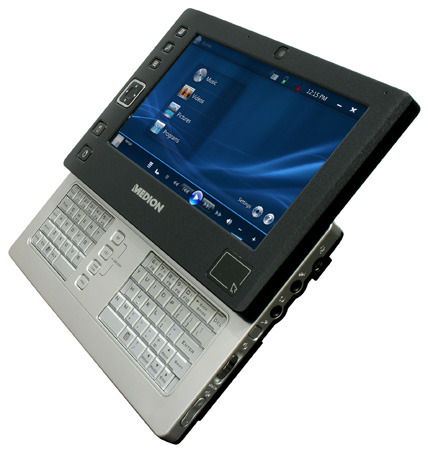 The the UMPC RIM 1000 incorporates a VIA C7-M 770 ULV processor - chosen, we were told, over an an Intel processor to prolong battery life - 30GB HD, Bluetooth, Wi-Fi and a 6.5in TFT colour touch screen. It will cost around £799 inc VAT and in addition to the usual retail suspects, it will also be made available in selected supermarkets in an experiment to gauge modern IT market preferences.
Available from May, the device measures 190 x 121 x 28.3mm and weighs in at 740g and comes with Windows Vista Home Premium software, SD/MMC slot, two USB ports and a pull-out QWERTY keyboard. The dimensions given are not with the keyboard extended.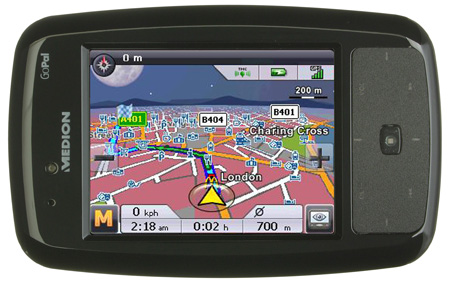 The GoPal S2310 comes with GoPal Navigator AE 2.5 software, 2GB memory and a 2.8in colour TFT touch screen in an actually quite sturdy (and apparently) splash-proof casing. But the additional detail the manufacturer is keen to promote is the inclusion of the MP3 player. With the inclusion of now almost standard features such as Bluetooth and Google Earth compatibility, and a price tag of £199 inc VAT, it's difficult to determine at this early stage whether this particular product will succeed over its competition.