Research in Motion (RIM) has said a new version of its BlackBerry Connect software will soon allow "select" Windows Mobile 6-based handsets to connect to its push email network as if they were BlackBerries.
RIM claimed the code will provide handsets with a "virtual BlackBerry experience" that presents email, calendars, contact details, memos and so on in the BlackBerry style.
BlackBerry Connect is already bundled on a range of handsets based on different operating systems, specifically Palm and Symbian.
RIM makes most of its money selling BlackBerries, but plenty of potential customers in big business, small business and the consumer market may prefer to use other devices and it wants to persuade some of them to at least sign up for its push email service - a tricky sell now Microsoft's own Exchange email system also does push email.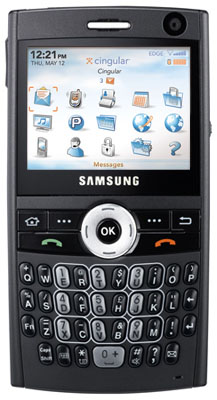 Windows Mobile 6 devices with BlackBerry Connect will initially be offered by America's AT&T network, but it's clear from comments made by RIM executives that the company hopes to sign up other carriers in other geographies.
RIM didn't say when the software would become available to use - expect the carriers themselves to make announcements on this going forward, it said.