Here's Motorola's latest lady-leading limited edition mobile telephone: a one-off "champagne gold" KRZR K1 ready to bring a true sense of gilt to your life.
Well, if you live in Hong Kong, that is. The skinny quad-band clamshell handset, described as both a "conversation piece" and a "fashion statement", is now available in that Chinese city and there only, while stocks last.
Clearly aimed at the ladies, the limited edition phone comes with a coupon yielding a gratis gold nail polish pack at the Sa Sa Cosmetics shop, along with five per cent off other war paint products.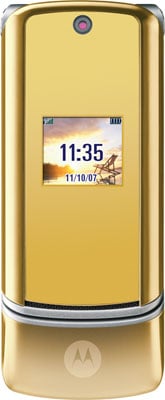 Single men, too, apparently: in addition to being "the ideal gift for trendsetters with an eye for beauty" and for "stylish mothers with a taste for perfection", Motorola claimed the phone will "even draw the looks of the most charming bachelors". Snap 'em up, girls...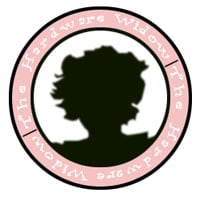 The Hardware Widow is hitched to a geek who thinks he knows more about technology than she does...
The Hardware Widow on...
Nokia's fashion threesome
Philips' Swarovski-encrusted earphones
Russia's Tsar-studded Nokia 8800
Motorola's Korean StarTAC revamp
Samsung's Ultra Edition Part Deux
Asus' lacquer'n'leather luxury laptop
The Vertu Constellation luxury phone