Nintendo pledges to pour out more Wiis
Admits demand-anticipation failure
Nintendo has admitted it hasn't punched out sufficient Wii games consoles to meet demand. But it pledged to pull its finger out and start producing more and "fix this abnormal lack of stock".
So said Nintendo President Satoru Iwata in Japan today, after confessing the company had "not been able to properly foresee demand.
"We will do our best to offer the machine for those who are waiting," he promised.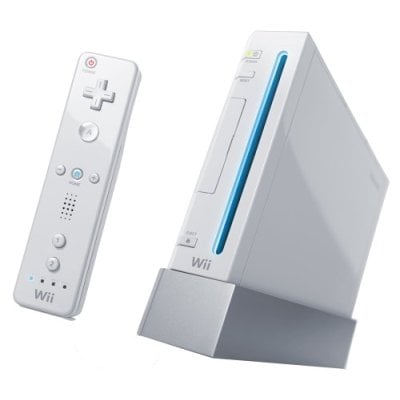 Iwata wouldn't say how many Wiis Nintendo is currently producing each month or by what amount that figure will now be increased. He did say some 2.5m DS Lite handhelds are rolling off the production lines each month.
Still, the videogames pioneer's inability to predict demand doesn't appear to have done it too much harm: it yesterday reported a 77 per cent jump in profits for the year to 31 March, as net income went from ¥98.38bn ($824m) in the year before last to ¥174.29bn ($1.46bn). Sales rocketed 90 per cent to ¥966.53bn ($8.09bn).
Nintendo sold 5.84m Wiis around the world between its November 2006 debut and the end of March 2007. It hopes to sell 14m more in the 12 months to 31 March 2008. Some 40m DS Lites have sold since its 2004 introduction - Nintendo forecast it will sell 22m this financial year.
Launched around the same time as the Wii, only 1.84m Sony PlayStation 3s have been sold to date.