Samsung has begun pumping out 16Gb (2GB) Flash storage chips, the first chip maker to do so, it claimed this weekend. It maintained the parts have almost double the speed off its current Flash offerings.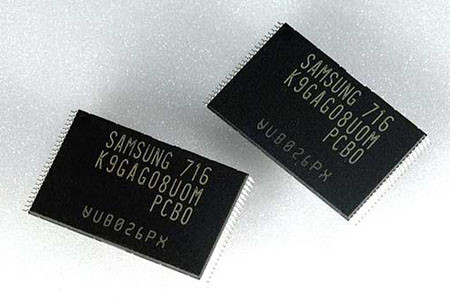 How come? They're fabbed at 51nm - Samsung's other Flash chips are fabbed at 60nm. The new chips' read and write speeds are 8MBps and 30MBps, respectively, to the older technology's 4.4MBps and 17MBps.
Expect increases in MP3 and media player storage capacities shortly.
Sponsored: Webcast: Simplify data protection on AWS