Looking for something to store on your extreme-conditions USB Flash drive? British electronics company Persides has an answer: its VEEcam take-up-a-mountain, carry-under-water video player/camera combo.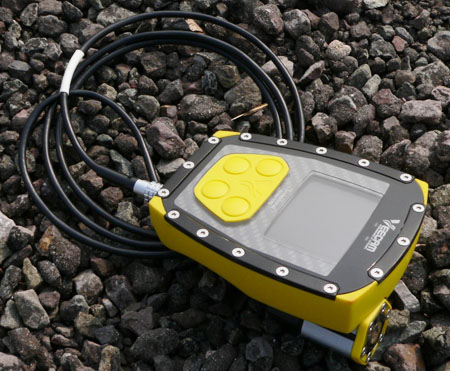 The VEEcam's kitted out in the traditional 'sports' colour scheme of yellow and black, but any resemblance to consumer electronics toys ends there. This boy boasts a nickel-coated carbon fibre re-enforced polycarbonate case for toughness and water-resistance: you can take it to a depth of over 50m and run it in temperatures as low as -20°C.
The camera's actually separate from the playback unit: it clips on the bottom and connects via a waterproof Lemo link. Persides didn't say what the camera's resolution is, but the device is capable of taking "DVD quality" video, which is then stored on the player's on-board Flash memory bank - big enough, the company said, for up to eight hours' content - versions with 32GB and 64GB, respectively, of on-board storage are planned.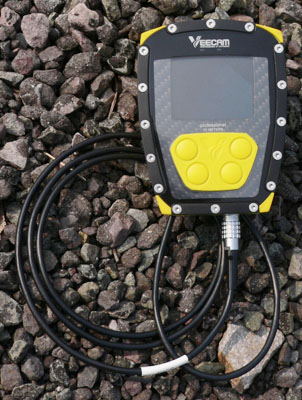 The built-in battery is good for 16 hours' usage, Persides said - eight hours of recording followed by eight hours' playback time.
VEEcam was developed for "military and security" applications, but Persides is pitching it the extreme sports crowd too. The device is due to go on sale this summer for around £800.