Cypriot readers in search of some "serious clitoral lovin" in the form of a remote-controlled "deceptively powerful matt silver love egg" featuring "three speeds and four pulse settings", are advised not to bother looking for tablecloth-clenching ecstasy down at Ann Summers: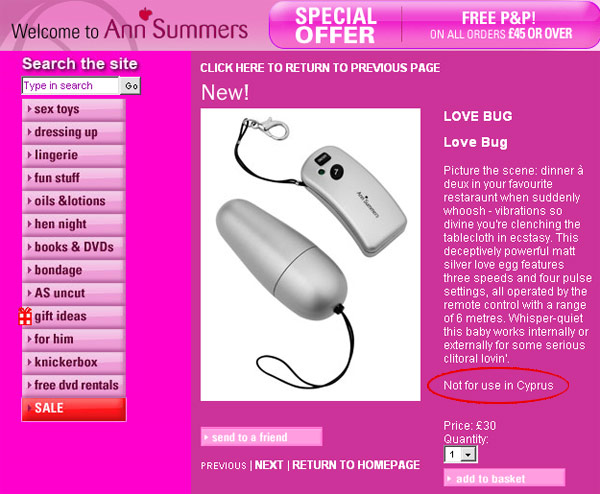 Quite what Cyprus has done to be deprived of the possibility of an orgasmic "dinner à deux" is a mystery, although we suspect local wireless stimulation laws may have something to do with it. ®
Bootnote
Thanks to Philip Tanner for the tip-off. He claims: "Don't ask me how (I honestly don't know) but I got myself onto the Ann Summers email mailing list." A likely story.
Similar topics