Sling Media has released the Mac version of its SlingPlayer viewing application. It's only nine months or so behind schedule, but better late than never we say. More to the point, the UK version is available from day one.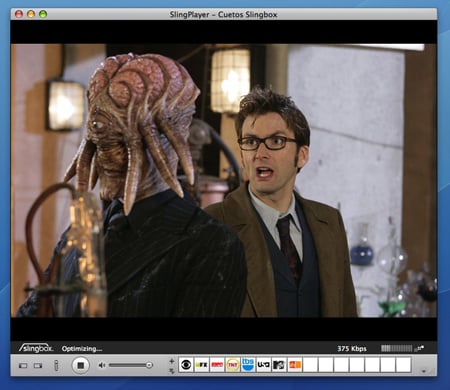 SlingPlayer displays whatever video source the Slingbox TV-via-the-net box is tuned to: its own, integrated Freeview receiver, a connected Apple TV unit, DVD player, set-top box, or VCR. The software provides full control over the Slingbox from anywhere in the internet connected world.
The standard Slingbox went on sale over here almost a year ago. At the time, a Mac version of the then Windows-only Slingplayer was promised for the summer of 2006. A pre-release version of the Apple-friendly app was offered to US users in the autumn, and we've also seen the arrival of full versions for Windows Mobile devices for download, and a Symbian incarnation that's pre-installed on mobile phones supplied the carrier 3. A Palm OS version is available in US, but not yet here.
You can read Register Hardware's Slingbox review here.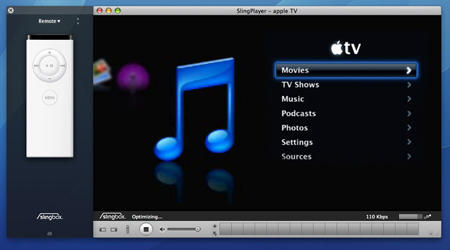 Sling revamped and extended is Slingbox range in the US in October 2006, but has yet to announce the new, HD-friendly boxes in Europe.
Slingplayer for Mac can be downloaded here.
Similar topics