Sony is to offer a clip-on camera for PlayStation Portable punters this month, allowing them to get snapping months ahead of PS3 owners, whose Eye cam, announced last week, doesn't debut until the summer.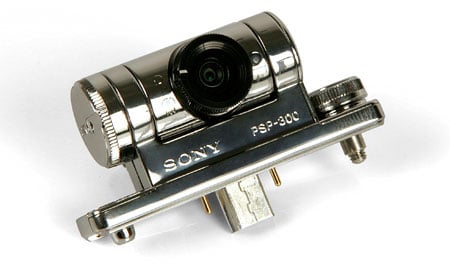 The PSP version's called the Go!Cam has a 180° rotatable lens, a 1.3-megapixel image sensor and an on-board microphone for sound capture. The unit slots onto the PSP's upper-facing USB port, and there's a screw to lock it down. Sony's bundled editing software, Go!Edit, with the hardware.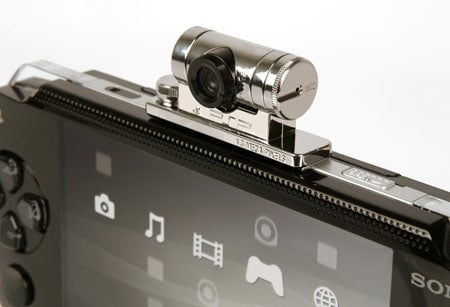 The Go!Cam goes on sale on 16 May in Europe and Australia for €50/£35. PSP owners who want one will need to upgrade their consoles to Firmware 2.8 first, Sony said.