Analysis So did Microsoft CEO Steve 'Monkey Boy' Ballmer actually claim Apple's iPhone strategy is "flawed" or "bust", as a fair few bloggers picking up on his USA Today interview suggested? Not quite.
In fact, Ballmer admitted the iPhone will make Apple "a lot of money". Which is the whole point, isn't it? However, it's an understandable mistake. Pundits have been filling acres of column inches in print and online on the iPhone's potential for, and in almost every case they've used the iPod as the metric to measure the iPhone's success and failure.
But they're missing two key factors: first, the way the iPod and the demand for it developed, and, second, how the phone market works.
Apple released the iPod back in November 2001. It was expensive and it was only of use to Mac owners. Yes, it was smart looking, it had a great user interface and it had a hard drive to hold what was then an enormous 5GB of songs, but its high price and limited market opportunity did not bode well.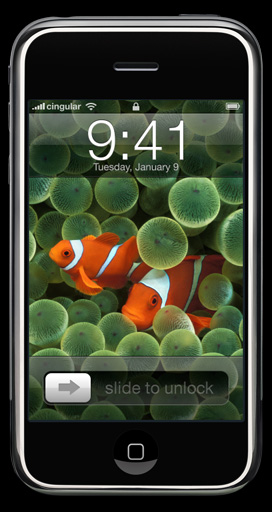 Why didn't Apple release the player with Windows software? Why not price it more aggressively? Because the first iPod was a toe-dipping exercise to see what demand there might be for such a device. Apple management clearly believed consumers would want one otherwise the iPod would never have been released, but what was the potential? The first iPod can be seen as a test.
Apple knows it has a very dedicated fanbase, many of whom are fairly well-heeled and will buy anything with the Apple logo on it, no matter what. Releasing the first iPod allowed the company to test the market, and to test its attempt to buy the music player for the rest of us. Early iPod adopters - this reporter included - were essentially unpaid beta testers. As early adopters always are.
They also fund development. Apple's high initial price paid for the development work undertaken to produce the second-generation product, an iPod design fuelled by all the feedback from the first versions. Somewhere in Apple is an Excel spreadsheet that shows if the company released the iPod when it did, to whom it did and at the price it charged, Apple would probably make enough money to cover the development of a device more favourable to a broader market.
By which time, of course, greater volumes and greater integration reduced the manufacturing and other costs, allowing the price to fall a little. Again, spreadsheets allow any company to adjust the price and see how it can best balance uptake and revenue to best meet its financial and marketshare goals.
And Apple's doing it all over again with the iPhone. Expensive, check. The potential purchaser base isn't quite so limited this time, but the high price more than compensates for that. But it's a first generation, early adopter-focused product. But unless it's phenomenally bad, it will sell in sufficient numbers to cover the development cost of this generation and the next.
The spreadsheet never lies.
Similar topics