From 1981: the World's first UMPC
Epson's battery powered mobile computer
---
Internally, the HX-20 was fitted with 16KB of memory, upgradeable to 32KB, and connected to the machine's twin processors, one to do the processing and control the display and keyboard, while the other looked after the cassette, the printer and the serial ports. The CPUs were 8-bit Hitachi 6301s, clocked at just over 600kHz.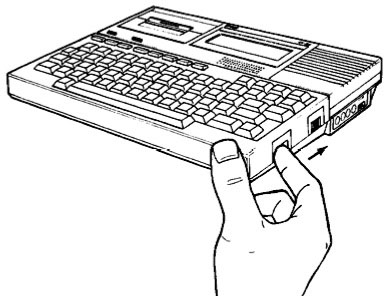 Like so many machines from the early 1980s, the HX-20 used the Basic language for programming, with a separate option, Monitor, to provide the kind of functions we'd expect from an operating system these days. The HX-20's version was called EBasic and was developed for Epson by Cambridge, Massachusetts-based Ski Soft. Apparently, there wasn't much software available for the machine at the time, but as we did in those days, we wrote our own.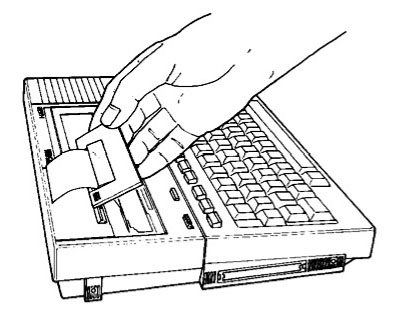 Epson continued to sell the HX-20 through to 1987 and possibly later. The company continues to host a support page for the device. Check it out: you'll find copies of the manual - including details on how to set the unit's language using DIP switches - and an old Basic quick reference guide.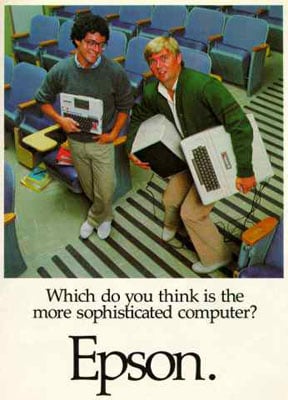 You'll note the Apple II used for comparison in the above ad. Apple itself will still show you how to hook an HX-20 up to a Mac, albeit one with an old-style Apple serial port.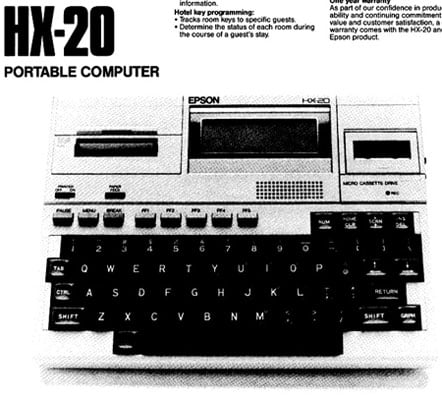 More Forgotten Tech...
• 15 years ago: the first mass-produced GSM phone
• Compact Disc: 25 years old today
• The IBM ThinkPad: 15 years old today
• Apple's first handheld: the Newton MessagePad
• Atari's Portfolio: the world's first palmtop
• 'Timna' - Intel's first system-on-a-chip
• BeOS: the Mac OS X might-have-been
• Sony's first Mylo