A second LCD TV for the bedroom, sir? With this little 'un from Evesham you won't be stuck for stuff to watch. There's a Freeview digital tuner. And a DVD player. And a Flash drive-friendly USB port. And a three-in-one memory card reader.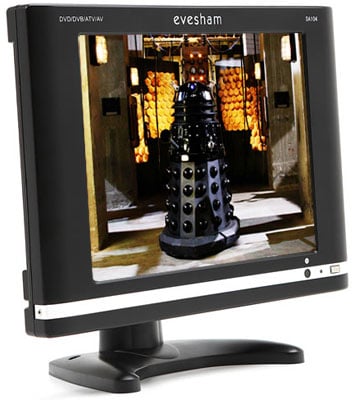 The display's a 10.4in panel with a resolution of 640 x 480 and - for the colour buffs - the ability to show 16.7m hues. Its contrast ratio is 150:1 and its brightness is rated at 250cdpm². Not exactly a top-of-the-range spec, but not bad for a small, secondary screen - particularly one that'll only set you back 200 quid.
The DA104 is available now from Evesham's web shop.