Readers may recall a few weeks ago that The Register was invited along to the launch of AMD's latest range of graphics card, the ATI Radeon HD 2000 series.
But, having stepped off the plane at Tunis, we learned that a press embargo prevented us from reporting anything about the launch until today.
Despite AMD's efforts to carefully time the release of media reports by asking some 200 techie hacks from around the world to sign a non-disclosure agreement, unsurprisingly, the "classified" information still found its way on to the internet.
So what was all the fuss about?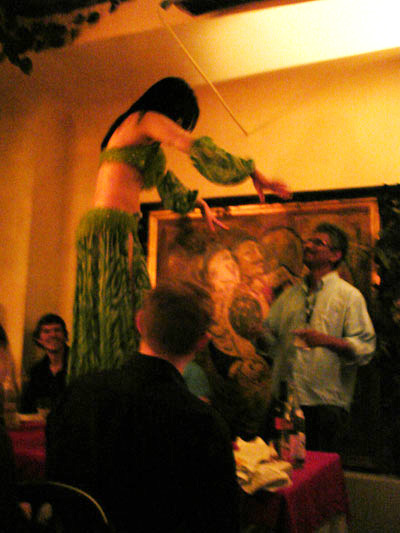 Well, AMD loudly, proudly banged the drum to claim to be delivering the first graphic card with 65nm process, 512-bit memory interface as well as a DX10 unified video decoder and Windows Vista support all at what it reckoned was an affordable price for the consumer.
Highlights included procedurally generated mapping using a tessellation process based on Xbox 360 technology for a more detailed environment in PC gaming.
Microsoft's DX10 guru Chris Donahue also took to the stage to big up the new product without once mentioning the software giant's equally important relationship with AMD arch-rival Intel.
He described the HD 2000 series as offering "significantly improved environments that are tremendously cheap, highly interactive and very flexible."
However, it remains to be seen if AMD can pull itself out of the fire with the chip giant reporting a first quarter loss of $611m.
The Q1 drubbing didn't prevent AMD execs from letting their hair down in Tunis, mind you, where there was plenty of opportunity to boogie the night away with local belly-dancers. ®
Similar topics