This article is more than 1 year old
Acer turns to nature to inspire Aspire
A gem of a machine?
Acer yesterday parted the seas to reveal the first of a new line of "nature inspired" consumer-friendly laptops, the Aspire 5920 with its "gemstone" design, a curvy casing with a pebble-like shine.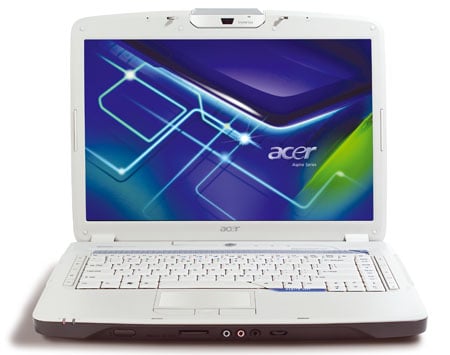 Under the hood, the 5920 range packs in Intel's 'Santa Rosa' Centrino Duo platform. The series includes a variety of Core 2 Duo processors, Intel's 802.11n-compatible Wi-Fi card and up to 2GB of DDR 2 memory clocked to 667MHz rather than the 800MHz Santa Rosa enables.
Some models feature Intel's TurboMemory Flash cache for faster start-up and application load times, and they all have 80-200GB of hard drive storage, a five-in-one card reader, ExpressCard 54 slot, Firewire port, four USB ports, and a choice of HD DVD drive or DVD burner.
The 5920's 15.4in 1280 x 800 widescreen display is driven by Nvidia's GeForce 8600M GT graphics chip with 256MB of dedicated graphics memory, though it can grab a further 512MB of main memory if it needs it for games and the like. The laptop has an HDMI port so it can be connected to an HDTV.
That's vision sorted - what about sound? The 5920 has two stereo speakers and an on-board sub-woofer for extra welly. All three are fed by Dolby Home Theater chippery. The machine also sports two microphones arrange in an array to aid noice reduction - handy for the screen-mounted webcam.
Acer did not say how much the 5920 series models will cost.
Acer Aspire Gemstone gallery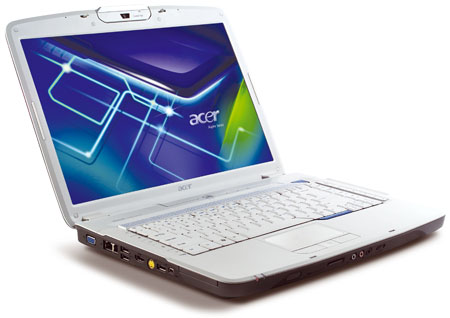 More pics on page 2