Alcatel looks forward to retro-styled 'vintage' slider
Alcatel Mobile Phones' latest offering may not appeal to phone fans looking for the latest technology, but it looks a solid enough handset for consumers with more modest needs.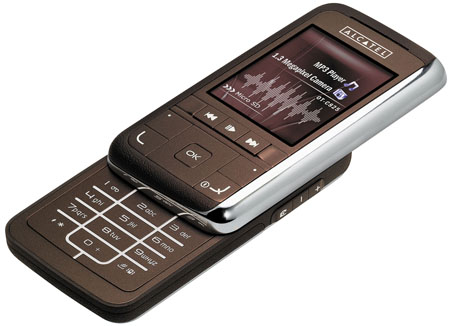 Dubbed the OT-C825 Vintage Slider, it's anything but old fashioned: the handset has dedicated music playback keys; a 176 x200, 262,144-colour display; Bluetooth 2.0 with A2DP wireless stereo technology; and a six-hour talk time.
The camera's resolution is a little behind the times - it's just 1.3 megapixels - but it'll work as a webcam if the phone's connected to a PC's USB port.
Perhaps it's the phone's "smokey brown" colour scheme that gives it that "vintage" feel? It's certainly got a dour, retro quality to it reminscent of bakelite radios and their ilk.
The OT-C825 comes with a 128MB MicroSD card for song storage. It's a tri-band GSM device.
Alcatel said the phone will go on sale in the June/July timeframe, but it didn't say how much the Vintage Slider will cost.