Fujitsu roadmaps slimline laptop HDD
Fujitsu will bring to market an slimline 250GB hard drive for notebooks sometime in July, August or September, it announced today.
What counts as slim? According to Fujitsu, something that's 9.5mm thick. The hard drive maker already offers 2.5in products - the standard form-factor for laptop drives - that are that thick but they don't yet stretch to the promised capacity. The new model will be part of the MHY2 BH series.
On the other hand, there are plenty of 12.5mm-thick 2.5in hard drives out there that already offer 250GB or even - Fujitsu itself has one - 300GB. And they consume less power too: 1.6W during read/write operations to the upcoming 250GB model's 1.9W.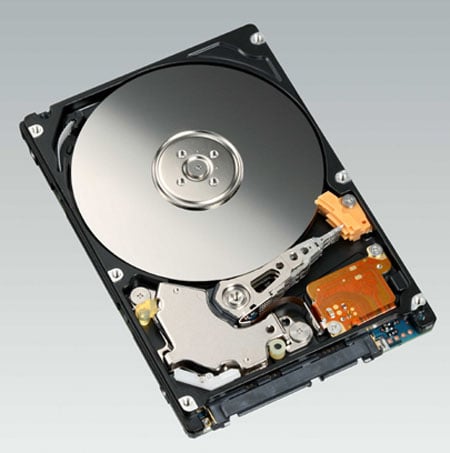 But as consumers demand thinner laptops, demand for thinner hard drives will grow. The hard drive, the battery and the optical drive are the thickest components in any laptop, and thinning them out goes a long way to designing skinnier computers. Indeed, Fujitsu reckons it's going to sell 10m of these puppies by the end of March 2008.