Motorola has sliced 2mm off the thickness of its original Razr handset and spliced in a raft of improvements - including an external display to match the quality of the main screen - to re-release the popular phone as the Razr², which made its debut last night.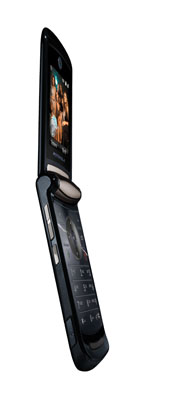 Motorola's Razr² V8: in the round
Two versions will be offered when the Razr² goes on sale in July: a 2.5G model, the V8, and the V9, whic adds 3G connectivity with HSDPA download-boosting technology. There'll be a EvDO version of the V9, dubbed the V9m, and Motorola hinted at a version that runs the open source operating system Linux.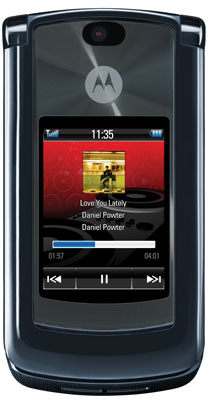 Motorola's Razr² V8: closed and open
The new look incorporates a 2in, 320 x 240, 262,144-colour external display and a slighly larger, 2.2in internal screen that has the same resolution and colour depth. The Razr² sports a two-megapixel, 8x digital zoom camera, and has Bluetooth 2 with wireless stereo on board. Pitching the handsets at music lovers, Motorola pointed to the dedicated music keys on the back of each device. It said the V8 will offer 420MB of user-accessible memory. The V9 gets 45MB, but both handsets can be expanded with 2GB MicroSD cards.




Motorola's Razr² V9: in the round
The V8 delivers up to eight hours' talk time, Motorola claimed - it didn't say how long the V9's battery lasts. And while the V8 will go on sale in July, the V9's release timeframe is broader: some time in Q3, Motorola said.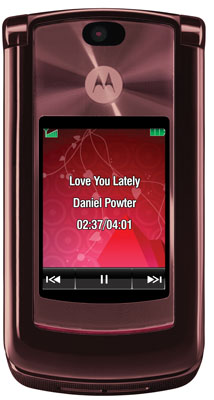 Motorola's Razr² V9: closed and open