Elgato Turbo.264 H.264 encoder
Vroom, vroom
The figures speak for themselves: Turbo.264 is way faster than the host Mac. While the unaided MPEG Streamclip took just short of 23 minutes to encode the six-minute clip, Turbo.264 did it in just under seven minutes, less than a third of the time.
H.264 encoding: CPU vs Turbo.264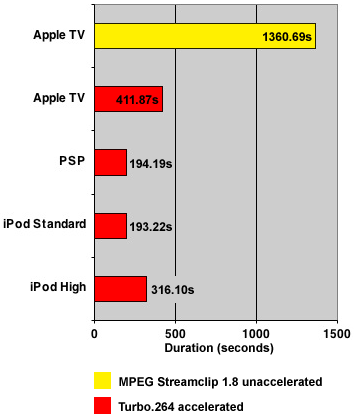 Shorter bars are better
You can see from the image results Turbo.264 produces a slightly darker, higher contrast image than the original, but watching the results playing back - as opposed to squinting at single frames - is no different from viewing the original. Turbo.264's output might not pass pro video muster, but it's unquestionable fine for iPod, PSP, Apple TV or computer playback.
Video image samples
Original DV frame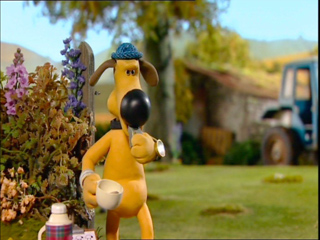 Click for full-size image
Turbo.264 encoding - Apple TV setting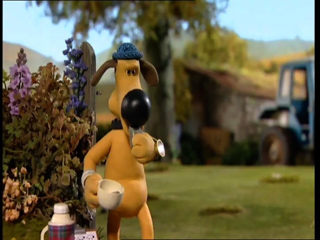 Click for full-size image
CPU encoding - Apple TV-like setting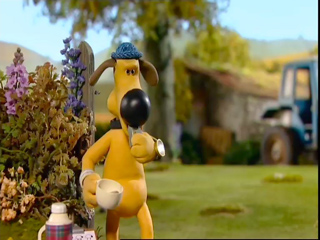 Click for full-size image
Images courtesy BBC/Aardman