Sony's latest home cinema system looks set to give micro-speaker pioneer Bose a run for its money. The DAV-150's sub-woofer is a big as you'd expect but the five satellite speakers are small enough you could paint 'em with dots and play a game of dice.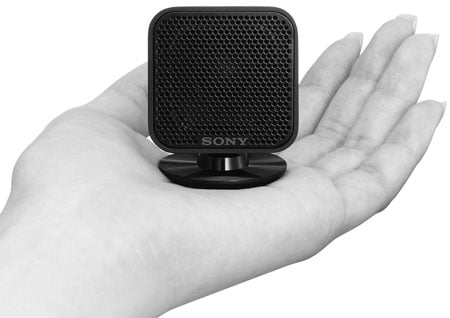 Sony's DAV-150: let's hear if for the small speakers
The five satellites and the two-way sub-woofer come alongside a compact DVD-playing system unit and a handy remote control. The who shebang's capable of pumping out 450W: 200W from the bass unit and 50W apiece from the satellites.
The secret's in the sub-woofer, Sony said. The bass unit supplies not only the deep notes but can fill the room with mid-range output, leaving the diminutive satellites to pick up the higher sounds and create the sense of immersion.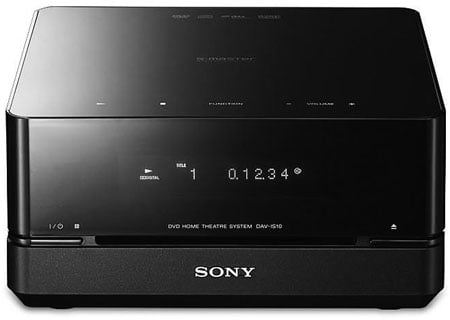 Sony's DAV-150 DVD unit: touch-sensitive and upscaling
The DVD player has an HDMI port among others, and can upscale standard definition content to 720p and 1080i HD resolutions. Plug in a Sony Bravia LCD TV and the HDMI port can also be used to send control signals to the screen, allowing it to be turned on automatically when you switch on the DAV-150, for example.


Sony's DAV-150 remote control
The DAV-150's on-board controls are touch-sensitive, and optional extras include Wi-Fi and Bluetooth modules for getting content off PCs, phones and cameras, and docks for iPods and Sony's own MP3 players.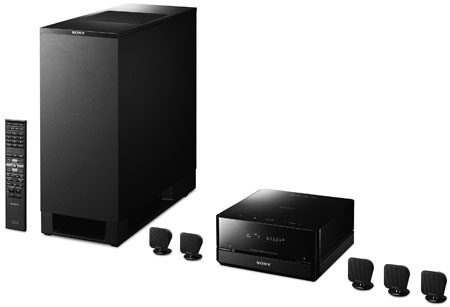 Sony's DAV-150: the works
Aimed initially at the US market, the DAV-150 goes on sale in July. There's no word yet on European availability.
Sponsored: Ransomware has gone nuclear