Review Ultra-slim phones are a gimmick, right? Yes, they're mere millimetres from front to back, but in shaving off around half the thickness of a standard candybar, the phone makers must have compromised on the skinny handset's feature set, surely? Sony Ericsson's Walkman-branded W880 is now readily available - we look at how well it measures up.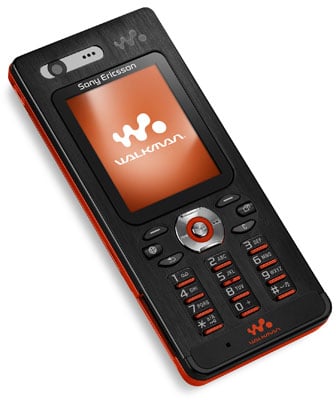 Sony Ericsson's W880: Nano-esque
First impression: the W880 is a thing of beauty. Edge-on it's just 9mm thick. That doesn't just make it look sexy, it also makes it really comfortable to hold. The face measures 10.1 x 4.5cm so it's wide and tall enough for an eminently thumbable keypad, a decent sized display and the 0.3-megapixel videocall camera. Neither dimension is particularly small, but that slender waist makes the W880i feel incredibly compact.
The handset's no less rugged for its svelte good looks. There's a surprising solidity to the W880, though it's no heavyweight - a mere 71g, in fact. Just picking it up and holding it in your hand gives the impression that the insides are tucked away tightly and securely. That's largely due to the stainless steel black faceplate - this isn't a phone that seems like it'll snap in two if you push too hard. The back of the phone is kitted out in rubberised plastic, coloured in the Walkman series' signature orange. It gives the W880 a tactile, quality feel.
Unusually, the W880's microphone is on the front of the phone, not its base. You won't find the standard Sony Ericsson connector down there either - it's been rotated through 90° and placed on the left side adjacent to the tiny rubber cover that protects the Memory Stick Micro - aka M2 - memory card slot.
My W880 came with a 1GB card pre-installed - the biggest size the card can take, alas - and the phone has 16MB built in. We took the M2 card out for a peek, but wished we hadn't - it proved a real pain to get back in. We had to use a pencil to push it far enough in for the locking mechanism to click into place. This is not an expansion system for folk with fat fingers or very short nails.
Similar topics