Microsoft expects sales of the Zune MP3 player to hit the one million milestone by the end of June, almost eight months after the product made its debut. Apple on the other hand has sold 100 million iPods since its launch in October 2001.
Microsoft's iPod-killer took the form of the Zune MP3 player, which we looked at back in February, and in addition to its late arrival, the restrictions on shared music and less-than-perfect build quality meant this incarnation at least, wasn't going to suppress Apple's idolisation just yet.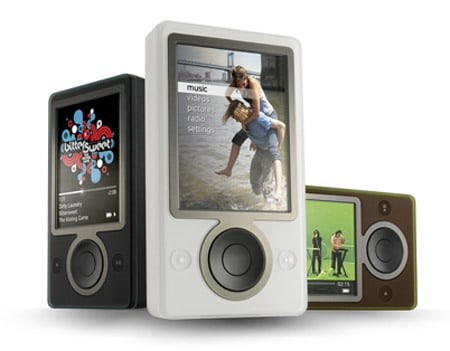 Jason Reindorp, Microsoft's marketing director for the Zune, told The Washington Post,"The one million unit milestone is just one conservative step of many we'll take over the next few years as we continue to introduce new features and devices and build our brand."
Many analysts believe Microsoft is ahead of schedule in its slow but steady attempts to take some of the MP3 player market dominance away from the iPod.
Tim Bajarin, president of technology research firm Creative Strategies, told The Washington Post, "I find it [Microsoft's sales numbers] very surprising. But in comparison to Apple's numbers, that's extremely tiny."