Google has raised fresh privacy concerns in the US, thanks to its new Street View service on its maps. It is apparently not enough that the advertising broker would like to find your next job for you, or tell you what you might want to do at the weekend, now it wants to peer into your living rooms.
Oakland California resident Mary Kalin-Casey complained to the advertising giant after she found a picture of her flat on Street View, in which she could see her cat, who was sitting inside at the time, the New York Times reports.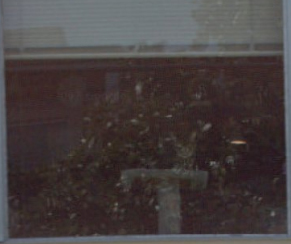 (Casey first aired her concerns on BoingBoing, naturally enough, but says she has now alerted Google as well.)
She told the NYT: "The issue that I have ultimately is about where you draw the line between taking public photos and zooming in on people's lives. If the government was doing this, people would be outraged."
Casey's mail to BoingBoing has triggered a search for amusing or embarrassing pictures on the Street View service: people standing outside strip clubs, going into porn shops, or scaling the outside of buildings. Pictures of scantily-clad sunbathers are also in high demand.
It has also prompted widespread discussion of the privacy implications of Google's service: is it OK to publish candid snaps of ordinary people going about their everyday lives?
Many people (Google included) say yes: there is nothing in the snaps that someone walking down the street couldn't see, and that provided all the pictures are taken from public property, there should be no problem. But others feel it is intrusive. Casey's husband likens it to "peeping".
Google adds that it has worked with some public service organisations, like shelters for victims of domestic abuse, to ensure that those pictures would not be included on the Street View service.
Nevertheless, we'll admit a certain disquiet, even if it is hard to rationally pin down why. Paparazzi argue that their candid (and often highly entertaining) pictures of celebrities picking their nose, losing their bikini tops, and falling over horribly drunk are ok, because their targets have chosen to lead public lives. The same cannot be said of an ordinary bloke who gets snapped standing outside a porn shop.
Is it practical or even desirable to regulate this? Consider how many tourist snaps the average Londoner appears in. And ask yourself: when you travel abroad, do you seek permission of everyone standing under the local landmark before you take your holiday photos?
In the olden days (before t'internet) this wasn't a problem. No one would ever see themselves in someone elses' photo album. But as we start to share our pictures on the web, it is inevitable that some of our faces will show up in places we had no intention of being.
Google says it can remove images if it is asked to do so for privacy reasons. But at the time of writing, Casey's cat Monty was still staring out of her window for all the world to see.
Oh, and for anyone who wants a closer look, Monty, his owner, and his appartment have been photographed in glorious technicolour for the NYT here. ®