Apple's iPhone available on June 29
iSore or iCandy? iDunno...
---
Apple has announced that its much-anticipated iPhone product will launch on 29 June in the US. The date was given in a series of television adverts broadcast on Sunday, and was later officially supported in a statement by a spokesman for the California-based company.
The device - which combines the features of a mobile phone and personal digital assistant and has a completely touch-sensitive interface - will sell for $499 (£251/€370) and $599 (£301/€445), depending on configuration.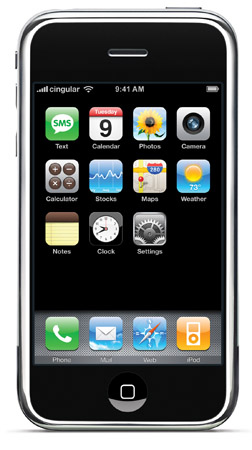 The adverts shown on national US television on Sunday showed off several of the gadget's features, including surfing the net, watching videos and scrolling through emails using a finger as a pointer.
They concluded with the news that the phone would be available "Only on the new AT&T" and "Coming June 29". You can watch the adverts - there's three altogether - on the Apple website.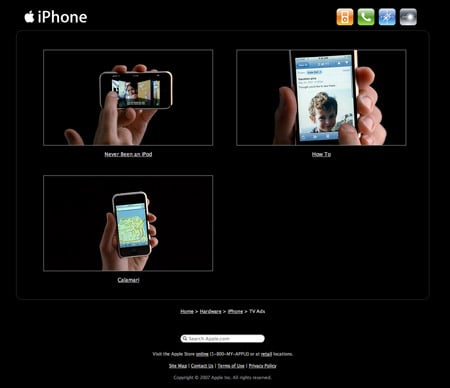 The product was announced last January at MacWorld in San Francisco and has caused a great deal of debate within technology circles as to whether this device will be reliable...or suffer from the same problems the iPod did for a while, with battery problems, fragile screens and a life-span of little more than one year.
Apple aims to grab a piece of the global mobile phone market - which far exceeds the market for MP3 players and it hopes that the phone's features and its ability to work with its iTunes music and video store will make the device attractive to consumers.
A release date for Europe and the rest of the world has not been given.
Similar topics
Narrower topics