Superstar multi-core start-up MIA
Have you seen PeakStream?
---
Server, software and chip darling PeakStream appears to have entered the start-up protection program.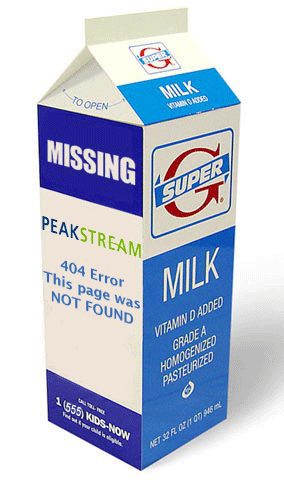 PeakStream, where are you?
PeakStream's web site and telephone numbers have turned dysfunctional. Sources tell The Register that's because the software start-up has been acquired. But which vendor would buy PeakStream and then be too ashamed to admit it?
PeakStream - like rival RapidMind - makes software that helps developers craft code for multi-core processors. The PeakStream tools turn single-threaded applications into multi-threaded software that can run well across things such as GPGPUs (general purpose GPUs) and even plain, old multicore chips from the likes of Intel and AMD. In short, the PeakStream tools let single threaded developers live in a multi-core world with relative ease.
PeakStream has enjoyed financial support from all the right venture capitalists - Sequoia and Kleiner Perkins Caufield and Byers (KPCB) included. Our sources, however, indicate that the start-up has spent the last couple of months asking suitors to bring it in-house.
Likely purchasers would include Sun Microsystems, Intel, Nvidia, AMD, IBM, HP, Microsoft, Red Hat, Cray and the list goes on.
So far, we've ruled out all of the above except IBM, Red Hat and HP.
PeakStream officials have yet to return our calls seeking comment.
Have you seen this start-up? ®