Today in London, HTC showed off its latest mobile phone handset, simply known to as the Touch - referring to its main feature, the fact that functions are accessed and operated through a touch screen...rather like that much-hyped other touch screen mobile phone soon to hit the shores of the US - Apple's iPhone.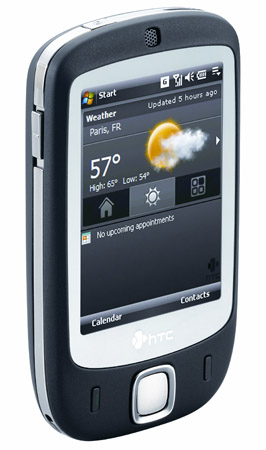 Until recently, HTC were hitherto unknown, but a gentle drip-feed of quality products onto the global market, like the S310 Windows Mobile smart phone or the P4350 Communicator have helped boost the Taiwan-based company's profile.
Shipping with Windows Mobile 6, the Touch - which measures 9.9 x 5.8 x 1.4cm and weighs in at 112g - also features 2.8in LCD 240x x320 resolution touch screen and a 2 megapixel CMOS digital camera.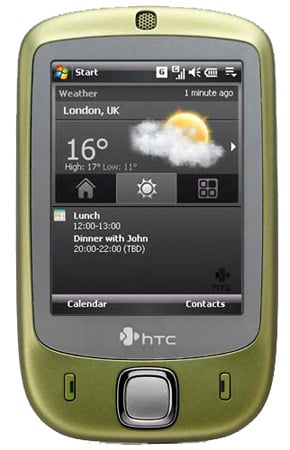 Under the hood, there's an OMAP 850, 201 MHz processor, 128MB ROM, 64MB DDR SDRAM and a 1GB microSD expansion slot. It also supports Bluetooth 2.0, Wi-Fi IEEE 802.11b/g connectivity and GSM/GPRS/EDGE tri-band network compatibility. So, sadly no 3G, which could be this product's Achilles heel.
This device will be available globally; it's being launched first in the UK - initially just on Orange - then the rest of Europe, Asia and the US.
The manufacturer claims around 200 hours standby time and up to 5 hours talk time. Pricing will be around €499 (£338/$675) for a non-contractual handset and around £50 (€74) on a mid-level network contract from Orange or a little later, T-Mobile. Two colours are available: "elegant soft black or alluring wasabi green".
Similar topics