Sony has rolled out a range of laptops based on Intel's latest 'Santa Rosa' Centrino Duo technology, sheathed in a range of "bold... eye-popping... fashion-forward" (eh?) colours and equipped with a "pulsating" light that shines through the chassis to tell you what the machine's up to.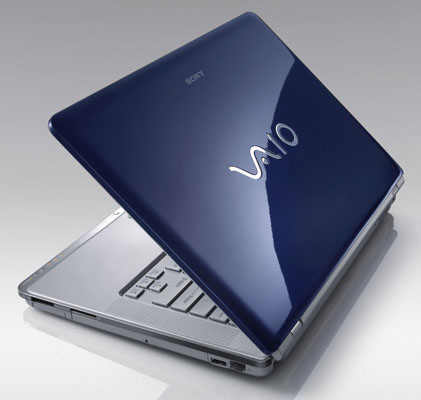 Sony's blue Vaio CR: nice...
"Sporting a luxurious, glossy finish and framed with a silver, luminous trim, the Vaio CR notebooks reflect style and taste," the PR fluff gushes, adding later that the CR is a "portable entertainment paradise".
'Paradise' is, as any fule kno, ancient Persian for garden - appropriate given the press release's florid prose. But there's nothing arboral or floral about the CR's urban colours: sangria, cosmopolitan, dove and indigo - or red, pink, white and blue, as they're more commonly known.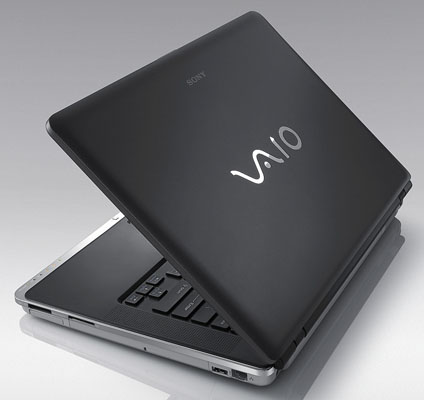 Sony's black Vaio CR: nice...
There's a matt black model too, which is actually quite tasty, I'd say, though the TOYboy expressed a preference for the red Vaio while emptying a bottle of Wirra Wirra Church Block over the weekend.
Get past the guff, and the five models have solid specifications: they all have a 14.1in, 1280 x 800 widescreen display and 802.11n next-gen Wi-Fi. "You're a next-generation wifey," the TOYboy slurs as he moves onto the next bottle. Ah, what a sweetie... and nicely full-bodied too...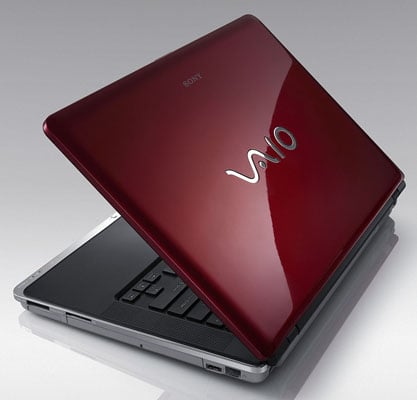 Sony's red Vaio CR: nice...
Other technologies adorning the Vaio CR: on-board webcam, ExpressCard slot, Firewire portage and a multi-format memory card reader. They all come with Windows Vista Home Premium running on a range of Core 2 Duo processors and using the integrated Intel GMA X3100 graphice engine to drive the display. They come with 2GB of DDR 2 memory and 160-200GB of hard drive storage.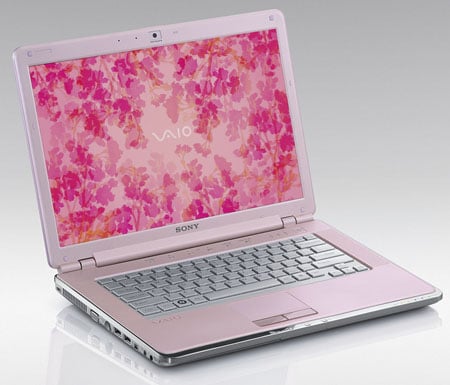 Sony's pink Vaio CR: not nice...
Not yet announced over here, the Vaio CR line is priced from $1350 in the US. All five family members will go on sale later this month. Sony's keeping the black model to its own stores.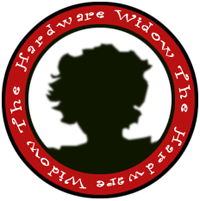 The Hardware Widow is hitched to a younger, hardware-obsessed geek
who thinks he knows more about technology than she does...
The Hardware Widow on...
Alcatel's fashion mag friendly ladyphone
Sony Ericsson's 'nature-inspired' handset
Moto's empurpled imperial RAZR
Motorola teases Hong Kong girls with gilt-y pleasures
Philips' Swarovski-encrusted earphones