Sony Ericsson's partnership with watch-maker Fossil has again proved fruitful, this time yielding a trio of timepieces in the new MBW-150 series, successors to the MBW-100, which the two companies lift the cuff on in September 2006.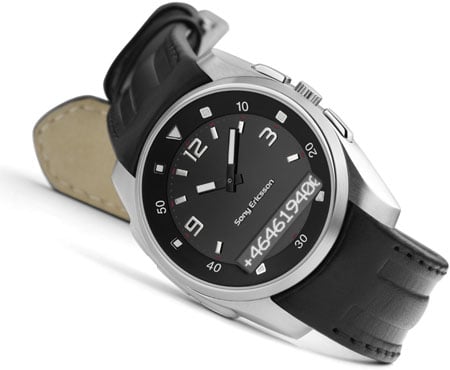 Sony Ericsson and Fossil's MBW-150: the 'classic' look
The new models have a more mainstream look than the sci-fi styled MBW-100. The MBW-150 Music Edition has a sporty look complemented with a black plastic strap. The Executive Edition presents a cleaner look with a stainless steel strap to match the metal casing all three watches sport. The Classic model has a leather strap.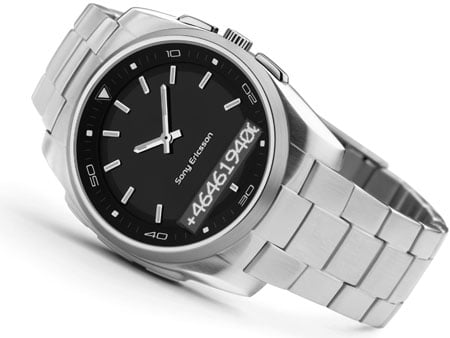 The Executive edition
Water-resistant at depths of up to 30m, the watches all incorporate Bluetooth 2.0 to keep them connected to the wearer's phone. They all have an analogue face and movement, but they also sport an OLED panel to show what song's playing on your handset, or the number of the person who's currently calling you, for example. At other times they show the time in digital form.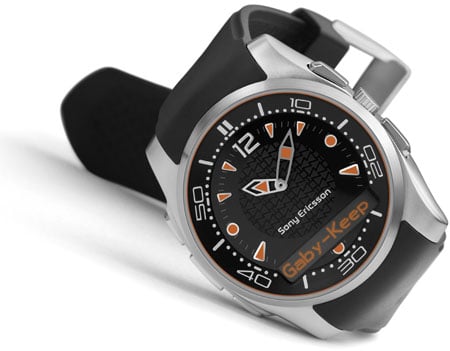 Surf's up...
The link's two-way: each watch can be used to control a Sony Ericsson phone's music player, for instance, and to accept or reject incoming calls.
All three watches are due in Q4, Sony Ericsson. The Executive watch is expected to be priced around €300 ($399/£203), while the other two models will be cost around €250 ($333/£169). The currently available MBW-100 retails for around £180 ($354/€266).
Similar topics