iPhone variants on the way?
No s**t, Sherlock...
---
With the offical US launch of Apple's iPhone now just days away, the rumour mill has begun grinding out news that variants on the device are also on the horizon.
The source of these unconfirmed rumours? American Technology Research analyst Shaw Wu, who has been quoted as saying: "Apple needs to round out its iPhone product line at lower price points, if it expects to replicate the success of its iPod with sales of 100 million units."
Wu also claims that his sources have told him "lower cost iPhone prototypes [are due] for release at unspecified future dates".
Wu has a fairly good track record for predicting Apple's movements. In June last year he successfully predicted that the iPhone's development would be delayed by FCC approval. Then, in the following month, Wu predicted that Apple would revise the look of the iPod Nano, which he got partially correct.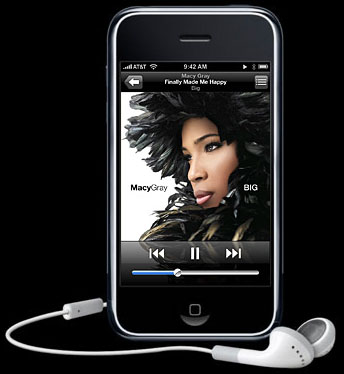 iPhone: smaller, cheaper ones coming. You'd never guess...
The latest speculation certainly rings true with Apple's existing market strategy. It followed up the iPod with the iPod Mini and later the Shuffle and the iPod in a drive to attract customers looking for a lower price device.
It's inconceivable Apple wouldn't do the same with the iPhone - eventually. What matters is when, and here Wu has no specifics.
Earlier this week Apple upped the iPhone's forecast battery talk time to eight hours and said it will now sell the device with a glass front, seemingly in an attempt to overcome the scratches commonplace with the early iPod Nano.
It is also thought that Apple is secretly working on a GPS unit, but Wu is yet to comment on this…