One summer morning in 1998, more than 100 Psion staff discovered they had a new employer with a strange name. One hundred and thirty staff at Psion Software were transferred to a new entity, called Symbian, with new owners: Nokia, Ericsson, Motorola, and Psion. It was an amazing endorsement of the operating system the team had created — not just for Protea, but the years ahead. Symbian now had far greater resources to develop the OS, and license it widely as an industry standard.
Depending on who you to speak to, Psion either intended to spin out its crown jewels from the start — or simply realised it couldn't afford to keep them.
According to Myers, Epoc (now called Symbian OS) was created with the idea of licensing it to a mass market, right from the outset. Gretton says Psion realised it couldn't afford to develop the operating system on its own if it was to realise its potential: the development costs were simply too high. These accounts aren't necessarily contradictory, of course, and in 1996 senior management unanimously agreed to reorganise the Psion group to focus software as a dedicated licensing operation. Gretton describes here how he spent a year selling the proposition to Nokia, and other large mobile handset manufacturers.
The Symbian story is well known — and beyond the scope of this article — but the consequences of the Symbian divestiture were dramatic for Psion's computer business.
Overnight, Psion found itself with no software engineers. In addition, the Psion Group's brains trust was broken up.
"Colly Myers, Charles Davies, Mark Gretton — these people really are visionaries," says Alan Ferdman, who ran Psion's test department. "And when you had them together, the effect wasn't linear — it was exponential".
Myers went to Symbian, while Davies and Gretton (the latter, in a last-minute twist of fate) stayed at Psion.
But Psion's ability to create integrated products, with close liaison between hardware and software experts, disappeared overnight.
"Symbian just sucked Psion dry of software know how overnight," another senior figure recalls.
"David Potter took all the brains and software guys out of hardware, leaving it as just a shipping and production entity — so it had no control over its destiny," is how Gretton remembers it.
(For its part — Symbian was now creating a generic component, and couldn't bring the obsessive attention to detail required to perfect the final pixel-level user experience that Healey, Batchelor and Myers had brought to bear on successive Psion computers. Symbian only resolved its UI strategy years later.)
The overnight loss of almost all Psion Computer's software engineers wasn't to prove damaging financially or logistically right away. But it meant a new round of recruitment and training. Eventually, the split would have a profound long-term effect on what became Psion's most intangible asset: its confidence.
The group's industrial and telecoms businesses were doing well — Psion Dacom's PC card modem became a global best-seller in 1999, while industrial sales were steady — so the results didn't show up in the bottom line right away. But for Gretton, who'd been landed with the job of re-assembling a cohesive technical team, the delay wasn't welcome. On its home turf, Psion was facing its fiercest ever competition from Palm and Microsoft, and needed to increase the frequency of its leisurely product refresh cycle (it was three years before the Series 3a was upgraded with more memory and an iR port).
Two follow-up products to the Protea, a slimmed-down model aimed at consumers and an upgraded Series 5, were already in the pipeline. Both ASICs were designed by ARM, in a new partnership for Psion, but they wouldn't hit the market until two years after the original Series 5. And it would be 2001 before the successors to these products (including a colour Series 5) were near ready. During that period, Palm brought 11 new handhelds to market, including a wireless model.
David Potter had taken a step back from the business, appointing David Levin, a City expert with a close ear to the financial markets, as the group's CEO. Davies immediately assumed the leadership of the computer group.
Behind the scenes, Psion began to think the unthinkable.
Retreading the tyres
Psion responded to the new threats in two ways.
Ken McAlpine, a brilliant product engineer who went on to head Apple's PowerBook division, was put in charge of an "incubator", or "nursery", looking at new consumer ideas. McAlpine brainstormed, and examined many opportunities that could grow into consumer markets.
"We already had the consumer brand," says Davies of this period. "We needed the will to go into areas where we didn't have a phone competitor."
Despite the loss of the software engineers, Psion had much going for it, and the incubator was a recognition of its assets. Psion had an unrivalled talent for low cost consumer electronics hardware; it had close relationships with ARM and the burgeoning wireless silicon startups of Silicon Fen; in Martin Riddiford it had a mechanical design genius and product designer whose could connect with the public — and it was a trusted high streeet name.
Psion was also looking to appreciate its computer assets. The split had left it free to pursue partnerships with rivals.
This led to one of the most unusual "nearlys". Psion began a skunkworks project to allow Linux to run on its hardware. This wasn't difficult, the first 10,000 Series 5s were flash-based, and hackers could install whatever they wanted to on them.
But Potter also saw Microsoft as making inroads into the industrial and enterprise markets (Psion today is Windows CE-based), and before Symbian was even founded, had made an unusual approach to Microsoft founder Bill Gates.
"Our positioning on this was that Microsoft should position as Tier Zero, and we would get the market. We were brilliant at mechanical design; we had great product design and would therefore make the market for Windows CE," explains one former executive familiar with the strategy.
"We'd looked at CE, and figured out that Casio and Philips [CE OEMs] were predominantly impaired by the quality of the I/O drivers — they were clumsily done. So we started hiring CE driver writers."
Potter approached Gates with a proposition. Psion would make Windows-based hardware, if Microsoft would license its operating system to Psion for free.
"Microsoft said it never licenses software for free, so the deal never took place," he says. "I still maintain that if that deal had come off, Symbian would never have happened."
Today, Psion continues to sell an upgraded netBook as a Windows CE-based device to the industrial market. Only a few insiders know it was envisaged as a triple-boot computer with a choice of Linux, Windows CE, or Epoc inside.
Riddiford remembers more advanced projects too — which like the triple-boot netBook, have never before been disclosed.
"You'll have to remember that Psion wasn't religious about Epoc — it didn't have a choice. All the software people had just moved to Symbian," he says.
"We did the first Windows CE embedded GSM device — it was a joint Psion Siemens venture. That didn't work out either."
'One box or two?'
Under Levin, the group was constantly being reshuffled. A succession of managing directors followed Davies in leading the computer group: Harold Goddijn came in and encouraged left-field thinking, but was sidelined in late 1999. Goodijn subsequently moved to the helm of TomTom, and presided over its meteoric rise.
"Harold's gone on to prove what a terrific visionary and businessman he is," says Gareth Hughes.
"By the end we'd find out who our new MD was from the internet," recalls Tupman.
"The argument that raged in the corridors at the time, was 'one box or two?'" recalls Davies.
The argument was that integrated communicators would subsume other functions, making them uneconomic to produce — as people would only want to carry around "one box". The other was that a more focused device, for example a PDA with a better screen and keyboard than a phone could offer, could act as a complement.
Both cases had great merits, says Davies, and the market hasn't settled the issue to this day.
Smartphone sales are way down on the projections made at the turn of the decade, and as most smartphones are bought for their status appeal, the "smart" features go unused. The third-party mass software market that many anticipated, never materialised.
"The forecasts haven't come to fruition," notes Gareth Hughes. "The only application for smartphones that can be anywhere near is email — and the market for BlackBerry's is small."
Meanwhile, the "second box" business has flourished, with diversity being the keyword. Apple's iPod and TomTom's Navigator are hugely successfully standalone devices. The most successful "communicator" is RIM's BlackBerry, and yet that's really a secondary device, too, as most BlackBerry users today also have a primary mobile phone. Even Palm, which hasn't refreshed its PDA product line in two years, and gives it negligible marketing attention, still continues to make a handsome profit on residual sales of its PDAs.
Opinion has turned full circle: Palm founder Jeff Hawkins' latest "big idea" is to re-create the netBook as a "smartphone companion" called Foleo: an explicit rejection of the "One Box" he previously advocated at Handspring.
"With 20/20 hindsight, the difficulties in integrating a smartphone are extreme," says Davies. "RIM have achieved that, but don't forget they came from a deep radio heritage. Apple are an inventive company with a lot of spirit and good staff — but they will struggle with the iPhone."
Healey thinks the argument is needlessly dogmatic, today: "A great two-box solution beats a good one-box solution: and vice-versa. It's far more important to keep churning out groovy products."
House of Invention
McAlpine's incubator examined a wide range of what have subsequently become successful consumer electronics markets — and several more, too, that haven't.
"Psion were being approached by many startups who realised the brand value Psion could bring to a new area," recalls Hughes. "Before one had even appeared on the market, we were approached by a company that had an MP3 player that was Flash-based. It held only half an hour's worth of music, but we saw how that could evolve into a large market."
Tupman recalls devising a hard-disk based player around this time.
"Ken and I spent a number of months just driving around the country trying to pull together a plan to make hard disk drive MP3 player," he says. "Creative had their big CD-sized player with 2.5in drive, and there were lots of little Rio players; we thought we could make a play in that area because we had the technology. It was very much an investigation."
In October 2001, with Tupman now at Apple, the iPod was launched. In 2003, its sales exploded.
A suggestion to use the Series 5 system board, running Epoc, for a set-top box was also considered. Another skunkworks project envisaged was a gateway tablet device that acted as both a cordless digital DECT phone and a GSM handset. Ericsson had created such a product, and British Telecom with its then mobile subsidiary Cellnet (now O2) brought it to market in spring 1999. Priced at £399 with base station, it flopped, but it was a forerunner of fixed-mobile convergence products like BT Fusion. Psion also examined a wide range of possible Bluetooth products: Cambridge had emerged as the leader in radio silicon, and early VoIP products.
But the only project from McAlpine's incubator to reach the high street was a digital radio. The WaveFinder, as it was known, was launched in October 2000. This USB device required a PC, but it broke new ground in several ways.
"'Revolutionary' products are announced daily in the IT business, but Psion's latest, the Wavefinder, could genuinely merit the tag on a couple of fronts," we reported at the time. DAB, wrote John Lettice, had potential as a data delivery platform — a fact not lost on Psion's management.
A follow-up almost a year later told a familiar story: one of neglect and retail apathy.
"The WaveFinder radio was typical Psion," remembers Gretton. "It wasn't a great product, it had lots of flaws — but it was completely revolutionary in its time — and DAB radio eventually became a valid market."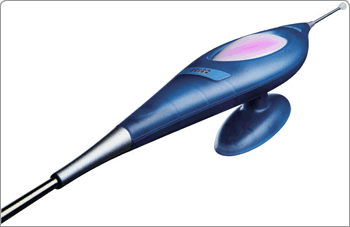 Ironically, the DAB radio market today is smaller than the SatNav and MP3 Player markets which Psion rejected. Its potential as a content platform has yet to be exploited.
"We had so many great ideas, and so many of those industries have taken off," says Tupman. The engineer recalls working on 13 projects in less than three years, from the Symbian split to his leaving Psion in early 2001.
Psion had other priorities, too. However as the largest shareholder in Symbian, it had to fund the operation proportionately, even though it was much smaller than its partners Nokia, Ericsson, Motorola and (by 1999) Japanese giant Matsushita.
"At the time, all the R&D money went to Symbian," remembers Tupman.
Planners for the core PDA business did plenty of radical thinking, too. Two projects were started codenamed "Houston" and "Texas" which integrated Dragon's voice technology into PDAs.
But management turmoil, and constant reorganisations beset the computer group. Gretton scored one success, however. For years he'd been trying to get Psion to withdraw from owning its own manufacturing plant. The "cowshed", as the engineers called it, caused lots of problems, and Gretton regards the foray as one of Psion's most damaging strategic errors. In 1999 the rest of management agreed, and the Greenford plant was sold off.
In autumn 1999, Davies' successor as Psion Computer MD Harold Goddijn was sidelined, to be replaced Margaret Rice-Jones from Motorola.
Ominously, David Levin had made his mind up on the "one box or two" question.