Century clearly hit the nail on the head when it dreamed up the Dolphin underwater MP3 player, because it's now not the only fish in the sea. Uk retailer Advanced MP3 Players is riding the wave with its own version - the SwiMP3.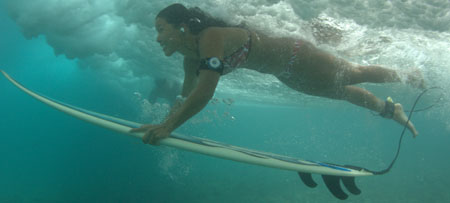 SwiMP3 in action, in the sea
Described as the "surfer's best friend", the dinky device is designed to be strapped to you arm while you splash around. Controls for the volume, song selection and power are on the player itself.
It only has a 256MB capacity though, whereas the Dolphin's is 1GB, but can play for up to ten hours, so you'll be listening to songs on repeat a lot. It's compatible with both PCs and Macs, and supports the MP3 and WMA formats.
The waterproof earbuds are also designed to stop water from entering your ear canal. So they're handy for all those folk who complain when water gets in their lugs.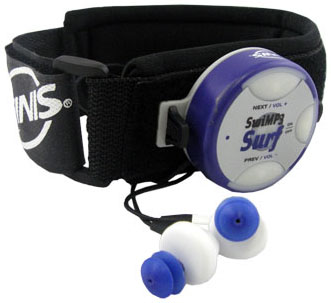 SwiMP3 out of the water
The SwiMP3 is available now directly from Advanced MP3 Players for £99 (€147/$197).