The endless cycle of iPod accessory creation continues to churn on relentlessly, with the latest being an iPod docking station for your bike.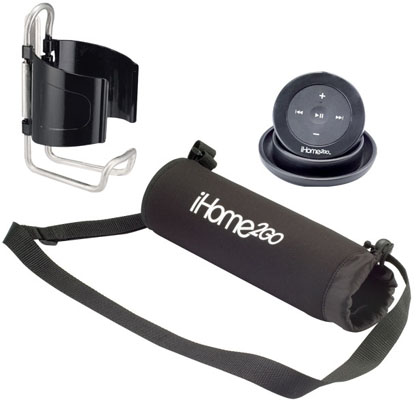 iHome's iPod bike kit
iHome, the company that already has brought you such wonders as the iPod alarm clock, now brings you the iH85B docking station, fit for relaxed country rides, extreme downhill riding or death-defying city cycling.
The iH858 is a sort of tubular capsule that encases your iPod. A water bottle-type holder is provided - or you can use the water bottle bracket your bike already has - to hold the iH85B.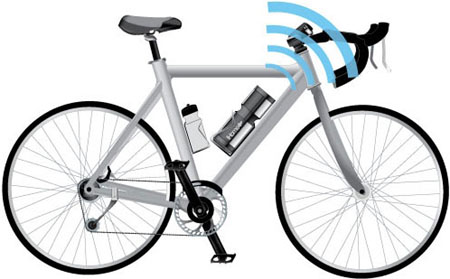 iHome's iPod bike kit ready for a run
An RF remote straps onto your handlebars, allowing you to wirelessly change songs and alter the volume as you pedal along. Music is pumped out through a ipod-powered speaker on the dock itself.
A special AC adaptor is included that allows you to charge your iPod without removing it from the iH85B. The unit is also water resistant, should the heavens open en route, or you go sliding through a puddle or two.
The iH85B is currently on sale in the US for $100, via iHome. UK availability and pricing has yet to be announced.