Theatre and democracy in Second Life
Everyone gets a part
---
Column Sometimes, when the right people are together, the most mundane conversation can lead to interesting and unexpected observations. In this case, an argument with a Second Life friend about a dress evolved into a decent discussion of online RP environments like SL, and just how much theatre one brings to the game, and how much of oneself.
There's no question that SL is a game and residents are playing a character or characters, but there is a range of participation which starts at simply playing oneself as well as one can, to creating completely fictional, even fantastic, characters.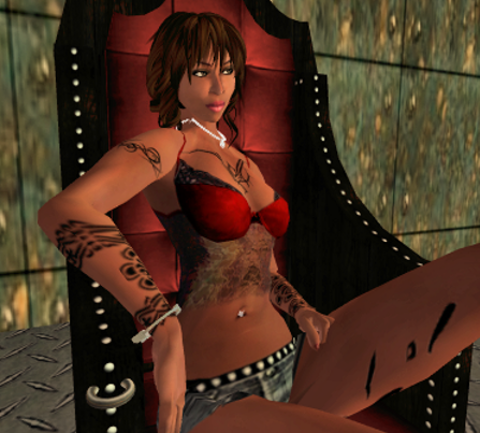 For most SL residents, it's natural to imagine one's primary, or default, character as an extension of oneself, but not necessarily a mirror image. There's a grey area between playing it absolutely straight, as yourself on the one hand, and indulging in fantasy at every possible level on the other hand. And I think this grey area represents the balance that most residents are seeking to achieve. I would say that overall, your default character is not you precisely, but it's not totally imaginary, either. Of course there are exceptions: some residents do play it completely straight, and others do go for a concocted online persona. But I sense that most residents are looking for balance, with a consistent primary character that reflects them in real life, but doesn't define them, and therefore allows for some playfulness.
Layering
Of course, there might be roleplay on top of this, in which a person temporarily adopts a fantasy character or characters for particular scenes and later returns to their default character, where they remain most of the time. This permits some compartmentalisation, allowing for fantasy and yet for a certain level of fidelity or integrity at once. (Although some residents have come to enjoy roleplay so much that their RP characters have become their default SL characters, and they basically experience SL through a fictional, or even fantastic, avatar.)
For a slightly different approach to compartmentalising your characters, it's also possible to establish more than one SL account in order to create characters with different names, and quite possibly different sexes, races, even species. These are called alternates, or alts. They can be useful when, for example, you want a second avatar that is not know to your original avatar's in-world friends.